Hello and Welcome!

Passionate about guiding learners to financial freedom, I started KelvinWong.com in 2011 to promote financial literacy through self-education.

Owing to the fact that financial illiteracy is widespread, I decided to write

articles on money management

in my Blog to help people everywhere develop their financial IQ. It's my wish

that more people can become better stewards of their money as the price of financial ignorance is painfully costly

!
I'm not

selling any seminars, consultancy or coaching services here since I've already retired. There's no need to trade my time for money as my self-managed investments are already generating recurring incomes for me. Rather, I
want to add value to the world by sharing inspirations for people to live a richer and more fulfilled life.
What's stopping you from living your dream life?
| | |
| --- | --- |
| | I enjoy inspiring people to live their dream life, but many people are telling me they aren't living it. They hate their jobs. Their Monday blues creep in from Sunday week after week. They struggle through routines that drain their energy. They don't have enough time for their families. They have limited time to do the things they really enjoy. Sounds familiar? When I ask why they're not living their dream life and what they're going to do about it, they come up with a slew of excuses. They seem convinced that living a dream life is out of their reach, unrealistic, and that they don't have the power to achieve it. Really? The truth is, anyone can live a dream life with the right mix of strategy, action and persistence. |
To live your dream life, you must have enough money. To have enough money, you must know how to grow your wealth. To grow your wealth, you must know how to invest. There's no better way than to invest in ongoing self-education for yourself by reading good books regularly. Re
ad the specially selected books featured in this website
if financial success is one of your goals in life.
Over the years, I've read thousands of books and articles on money management to equip myself to be a savvy investor.
The success resources
will help also you
develop a positive mindset and hone the skills necessary to manage money wisely.
Having a sound knowledge of finance has enabled me to skillfully make wise investment decisions essential for building wealth.
Is it possible to live the life you've always dreamed of
? You decide!
Meet Kelvin Wong


Kelvin is a millionaire investor and landlord. He held senior management positions in multinational corporations before retiring in 2007 to manage his own investments. An active property investor since 2000, Kelvin owns a multi-million dollar portfolio of properties in Singapore, Malaysia and Australia. He has achieved financial freedom by 39, with his assets generating respectable income streams to sustain his desired lifestyle. A Dean's List graduate, Kelvin holds a Bachelor of Business degree and a Diploma in Business Management.

What People Say

Connect with Me

---
Powered by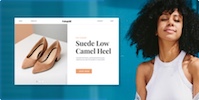 Create your own unique website with customizable templates.