Zig Ziglar



Zig Ziglar, world renowned author and speaker, has an appeal that transcends barriers of age, culture and occupation. Since 1970, he has traveled over five million miles across the world delivering powerful life improvement messages, cultivating the energy of change. Ziglar has written twenty-three celebrated books on personal growth, leadership, sales, faith, family and success. Nine titles have been on the bestseller lists; his books and tapes have been translated into over thirty-eight languages and dialects. Ziglar, who had been suffering from

pneumonia

, died at the age of eighty-six at a hospital in the Dallas suburb of

Plano

on November 28, 2012.
---
---
In the real-life stories Zig shares, drawn from nearly fifty years as a world-class motivational author, speaker, and businessman, you'll discover how others have risen above fear and failure to embrace the quality of life they were meant to have. Their experiences will teach you how to accomplish more than you ever dreamed possible, even as you learn:
the three pillars of the Better Than Good life
new discoveries that will motivate you for life
how to develop a strategic plan that accomplishes your goals
what often keeps good people from reaching the ultimate level of productivity and happiness
ways to form better-than-good habits that can take you to new horizons of success and much more.

Let the master of motivation help you clear your mind of failure-prone thinking, as together with Zig Ziglar, you redefine success and take hold of your dreams. Let him inspire you to be Better Than Good!
---
Whether presenting a product or principle, service or idea, we all engage in sales. Zig Ziglar presents winning techniques for getting a positive response and establishing dynamic relationships.
Readers will discover:
How to project warmth, enthusiasm, and integrity
Effectively use 100 creative closes
Increase productivity and professionalism
Overcome the 5 basic reasons people will not buy
Deal respectfully with challenging prospects

---
Here in a short, compact and concise format, is the basics of how to persuade more people more effectively, more ethically, and more often. Ziglar draws from his fundamental selling experiences and shows that while the fundamentals of selling may remain constant, sales people must continue learning, living, and looking: learning from the past without living there; living in the present by seizing each vital moment of every single day; and looking to the future with hope, optimism, and education. His tips will not only keep your clients happy and add to your income, but will also teach you ideas and principles that will, most importantly, add to the quality of your life. Content drawn from Ziglar on Selling.


---
The 25th anniversary edition of the classic motivational and self-improvement book that has sold more than 1.6 million copies in hardcover. For more than three decades, Zig Ziglar, one of the great motivators of our age, has traveled the world, encouraging, uplifting, and inspiring audiences. His groundbreaking best-seller, See You at the Top, remains an authentic American classic. This revised and updated edition stresses the importance of honesty, loyalty, faith, integrity, and strong personal character.



---
Zig Ziglar, the master of motivation and inspiration, has helped millions achieve their goals. Now you, too, can rise to the top, overcome barriers, attain success and develop an optimistic, healthy attitude with Great Quotes From Zig Ziglar. You can use these quotes for your own personal enrichment as well as share your favorites with others.




---
Raising positive, drug-free kids in a negative world is not easy, but in the long run it's easier than raising negative ones. Now, the bestselling motivational author reveals his simple prescription for success with children, step by positive step. Drawing on the most comprehensive measurable results ever made available to an author - his "I CAN" course, taught in more than 5000 schools with more than 3 million participants - and his own successes and failures as a parent, Zig Ziglar offers sensible guidelines on:
Praise and encouragement: Children can hardly have too much of the right kinds. Look for the good in your children and you will find it.
Drugs: The latest statistics and a winning approach to teaching kids to say no, starting with cigarettes.
Time: Quality time is not enough. Kids need a lot of time with parents (and virtually none with TV).
Discipline: The loving parent will not shirk it.
Sex and romance: Be frank, be firm, be realistic.
And much more, in a book that is both refreshingly old-fashioned and startlingly new.
---
---
Powered by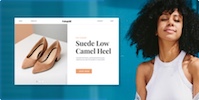 Create your own unique website with customizable templates.