Thomas J. Stanley



Dr. Thomas J. Stanley is the author of six award winning books concentrating on America's wealthy population. His seventh book, Stop Acting Rich, was published in September 2009 by John Wiley and Sons. He began studying the affluent in 1973. Dr. Stanley wrote The Millionaire Next Door, in 1996. Over 2,000,000 copies of this New York Times bestseller have been sold. In 2000, he published The Millionaire Mind, which explored America's financial elite and how they became so. The Millionaire Mind debuted at #2 on the New York Times bestseller list. Dr. Stanley's first book, Marketing to the Affluent, was selected as a top ten outstanding business book in America by the editors of Best of Business Quarterly. The author lives in Atlanta, holds a doctorate of business administration from the University of Georgia in Athens and was formerly a professor of marketing at Georgia State University.

---
---
The bestselling The Millionaire Next Door identifies seven common traits that show up again and again among those who have accumulated wealth. Most of the truly wealthy in this country don't live in Beverly Hills or on Park Avenue - they live next door. This new edition, the first since 1998, includes a new foreword for the twenty-first century by Dr. Thomas J. Stanley.




---
"Why write another book that profiles millionaires?" Stanley asks. "The vast majority of the millionaire respondents (92 percent) in The Millionaire Next Door were men... I felt that it was indeed time for successful businesswomen of the self-made variety to be heard." Readers everywhere will be fascinated by Stanley's thoroughly researched findings and conclusions. They'll come away considerably more knowledgeable and greatly inspired by women who have found the key to riches. Millionaire Women Next Door explores the meaning of wealth and the avenues that female entrepreneurs and businesspeople have traveled. The book examines their choices, natures, working styles, and lifestyles.


---
The bestselling author of The Millionaire Next Door reveals easy ways to build real wealth. With well over two million of his books sold, and huge praise from many media outlets, Dr. Thomas J. Stanley is a recognized and highly respected authority on how the wealthy act and think. Now, in Stop Acting Rich... and Start Living Like a Millionaire, he details how the less affluent have fallen into the elite luxury brand trap that keeps them from acquiring wealth and details how to get out of it by emulating the working rich as opposed to the super elite.
Puts wealth in perspective and shows you how to live rich without spending more
Details why we spend lavishly and how to stop this destructive cycle
Discusses how being "rich" means more than just big houses and luxury cars
A defensive strategy for tough times, Stop Acting Rich shows readers how to live a rich, happy life through accumulating more wealth and using it to achieve the type of financial freedom that will create true happiness and fulfillment.
---
The Millionaire Mind targets a population of millionaires who have accumulated substantial wealth and live in ways that openly demonstrate their affluence. Exploring the ideas, beliefs, and behaviors that enabled these millionaires to build and maintain their fortunes, Dr. Stanley provides a fascinating look at who America's financial elite are and how they got there.
What were their school days like?
How did they respond to negative criticism?
What are the characteristics of the millionaire's spouse?
Is religion an important part of their lives?
The author uncovers the surprising answers to these and similar questions, showing readers through concrete examples just what it is that makes the wealthy prosper when others would turn away dejected or beaten. The Millionaire Mind promises to be as transformational as Dr. Stanley's previous best-seller. This book answers universal questions with solid statistical evidence in an approachable, and anecdotal style. The number of copies sold of this soon-to-be-classic will surely be in the millions.
---
This title is from the "New York Times" bestselling author of "The Millionaire Next Door", the classic guide on how to network with the affluent client.
"Tom Stanley's ideas regarding Networking with the Affluent and Their Advisors have produced strengthened relationships throughout our multinational accounts. The bottom line is increased customer loyalty, our most precious asset." - Keith Martino, Global Sales Manager, Federal Express Corporation.
"This book is the best guide to success I've seen." - Mary B. Lehman, Managing Director, Banker's Trust Company, The Private Bank.
"Networking was a magician's illusion until Dr. Stanley taught us the secret." - Norman M. Mendelson, Chairman, Earth First Corporation.


---
---
Powered by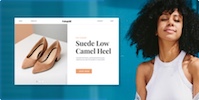 Create your own unique website with customizable templates.