Suze Orman



Suze Orman has been called "a force in the world of personal finance" and a "one-woman financial advice powerhouse" by USA Today. A two-time Emmy Award-winning television host, #1 New York Times bestselling author, magazine and online columnist, writer/producer, and one of the top motivational speakers in the world today, Orman is undeniably America's most recognized expert on personal finance.
---
---
The 9 Steps to Financial Freedom, unlike traditional money management books, approaches money from an emotional and spiritual point of view, emphasizing that fear, shame, and anger are the main obstacles to wealth. Now, in these turbulent economic times, Suze's life-changing message from fifteen years ago is more important than ever. This reissued version shows you:
That debt is bondage and how best to break free of it
Why the less you have, the more you need a revocable living trust
How to find the best financial adviser (look in the mirror!)
How to avoid being taken advantage of when buying life insurance
Which retirement accounts make sense and which do not
In 9 simple steps, you'll learn all you need to know to be responsible with and respectful of the money you have and the money you don't have. Embrace Suze's groundbreaking philosophy - that you are worth more than your money - and understand the true meaning of wealth so you can live a life without regrets. If you do not have control over the money in your life right now, Suze's 9 steps to financial freedom are for you.
---

WHAT WILL YOU LEARN IN THE MONEY CLASS? How to find the courage to stand in your truth and why it is a place of power? What daily actions will restore the word "hope" to your vocabulary? Everything you need to know about taking care of your family, your home, your career, and planning for retirement—no matter where you are in your life or where the economy is heading. In nine electrifying, empowering classes, Suze Orman teaches us how to navigate these unprecedented financial times. With her trademark directness, she shows us how to tackle the complicated mix of money and family, how to avoid making costly mistakes in real estate, and how to get traction in your career or rebuild after a professional setback. And in what is the most comprehensive retirement resource available today, Suze presents an attainable strategy, for every reader, at every age. The Money Class is filled with tools and advice that can take you from a place of financial fear to a place of financial security. In The Money Class you will learn what you need to know in order to feel hopeful, once again, about your future.

---
In this groundbreaking book, Suze Orman, the nation's go-to expert on all things financial, investigates the complicated, dysfunctional relationship women have with money. With her signature mix of insight, compassion, and soul-deep recognition, Suze Orman equips women with the financial knowledge and emotional awareness to overcome the blocks that have kept them from acting in the best interest of their money–and of themselves. At the heart of the book is The Save Yourself Plan: a streamlined five-month program that delivers genuine long-term financial security. But what's at stake is far bigger even than money–it' s about every woman's sense of who she is, what she deserves, and why it all begins with the decision to save yourself.
In addition to The Save Yourself Plan, you' ll find inside
a thoughtful analysis of the causes and effects of reckless financial behavior
a persuasive argument for change that is free of shame and blame
the 8 qualities of a wealthy woman
a challenge to value yourself fully in all aspects of your life
new information to help you grasp the impact of recent economic changes on your life right now and for the long term
a thrilling, inspiring depiction of what it means to be in control of your financial destiny

---
The #1 New York Times bestseller and the world's most trusted expert on money matters answers a generation's cry for help and gives advice on:
Credit card debt
Student loans
Credit scores
The first real job
Buying a first home
Insurance facts: auto, home, renters, health
Financial issues of the self-employed
And much more advice that fits the realities of "Generation Broke."
---
Times have changed and the rules have changed, but financial security is still the goal. Do you know how to get there? There is a new reality out there - a new normal. What was once certain - that you would be able to retire comfortably, that you would pay for your kids' education, that your home would appreciate in value - is no longer a sure thing. So much has changed on the financial landscape that it's hard to know which moves are the right ones to make. Suze Orman's million-copy bestselling financial action plan - fully revised and updated for 2010 and beyond - will show you the way.
NEW TIMES CALL FOR NEW RULES - AND THIS IS WHAT SUZE ORMAN'S ACTION PLAN DELIVERS:
• up-to-date information on new legislation that could affect how you will achieve your financial goals
• an explanation of new FICO practices, and a new strategy for dealing with credit card debt
• sound advice about rebuidling your retirement plan, and what to do if you're already retired
• guidance on how to live within your means, and strategies to keep you on the path to achieving your goals in this new age of financial honesty.
PLUS AN ALL-NEW CHAPTER ON KIDS AND MONEY- how to give your kids a solid financial education, no matter their age!


---
Whether you are young or old, whether you have put away a nice nest egg or you are in serious credit card debt, if you care about your money and your life, then you have got to know these 5 Laws of Money. Are you breaking the 5 Laws of Money?
Do you go out to eat afraid that your credit card will be declined? If so, you are breaking Law Number 1.

Are you always looking at your money in the rear view mirror and regretting what you have or have not done with it? If so, you are breaking Law Number 2.
Are you going into debt to send your kids to college? If so, you are breaking Law Number 3.
Have you leased a car, bought a home with all your available cash, or been branded with a low credit score? If so, you are breaking Law Number 4.
Do you think you will be more powerful when you have more money? If so, you are breaking Law Number 5.
Once you put these 5 Laws of Money to work, your financial life will immediately start to improve.
---
In The Road to Wealth. Suze Orman gives readers invaluable advice about credit cards and the new bankruptcy laws; FICO scores; changes in student financial aid; changes in the real estate market and mortgages; stocks and bonds; latest retirement investment strategies; mutual funds and annuities; wills and trusts; social security; life insurance; disability and long-term care insurance; identity theft (and what to do if you're a victim of it). With her exhaustive knowledge of all aspects of personal finance and her understanding of the role that money plays in people's lives, Suze has written one of the most comprehensive resources of useful financial information in print today. Whether you're starting a new job or planning for your retirement, buying your first home or investing in the stock market, the revised edition of The Road to Wealth has the information you need to ensure that you make the most of what you have.


---
"You don't want to become a story in one of my books, and you don't have to," says financial advisor Suze Orman, who goes beyond the usual financial primer to describe how to safeguard your financial future, illustrated with stories of ordinary, real-life people who faced misfortune because of naiveté, procrastination, or misinformation. So that you can avoid making similar mistakes and so you an better protect the money you have earned and saved, Orman gives you this easy-to-understand guide to eight vital areas essential for your security and well-being. With simplicity and clarity, complete with resource lists and glossary, she covers:
Choosing and assessing financial advisors.
Trusts, wills, gifts, joint tenancy: Which is right for you?
Early retirement: What to do and how to avoid penalties when receiving your retirement money.
Joint and survivor benefits: Making sure you protect those you love.
Long-term care insurance: How to choose the right policy and what you should pay for it.
Estate taxes and probate costs: How to avoid them.
Durable power of attorney: How it works and why you should have one.
Minimizing expenses and maximizing income: Getting the most for your life.

---
---
Powered by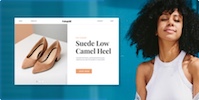 Create your own unique website with customizable templates.