Stephen Covey



Recognized as one of Time magazine's 25 most influential Americans, Stephen R. Covey has dedicated his life to demonstrating how every person can truly control their destiny with profound, yet straightforward guidance. As an internationally respected leadership authority, family expert, teacher, organizational consultant, and author, his advice has given insight to millions. His most popular book was

The Seven Habits of Highly Effective People

. His other books include First Things First, Principle-Centered Leadership, The Seven Habits of Highly Effective Families,

The 8th Habit

, and The Leader In Me — How Schools and Parents Around the World Are Inspiring Greatness, One Child at a Time. Covey died at the Eastern Idaho Regional Medical Center in

Idaho Falls, Idaho

, on July 16, 2012, due to complications from a fall, having lost control of his bicycle on a steep road the previous April. He was a professor at the

Jon M. Huntsman School of Business

at

Utah State University

at the time of his death.
---
---
Stephen R. Covey passed away in July 2012, leaving behind an unmatched legacy with his teachings about leadership, time management, effectiveness, success, and even love and family. A multimillion-copy bestselling author of self-help and business classics, Dr. Covey strove to help readers recognize the key elements that would lead them to personal and professional effectiveness. His seminal work, The 7 Habits of Highly Effective People, transformed the way people act on their problems with a compelling, logical, and well-defined process. Indeed, many of the habits have been assimilated into everyday thinking and everyday conversation. For example, the expressions "win/win" and "first things first," to name a few, have been incorporated into almost every business culture around the world.
The Wisdom and Teachings of Stephen R. Covey is a compilation of Dr. Covey's most insightful, inspiring teachings and sayings. His profound influence spread beyond businesses and individuals and was even integrated into governments, school systems, and many other institutions with great success. This book covers his most impactful topics: time management, success, leadership - including principle-centered leadership - all of the 7 Habits, love, and family. This powerful collection is a lasting tribute to the inspirational luminary that so many will miss.


---
Trust, says Stephen M.R. Covey, is the very basis of the new global economy. He shows how trust, and the speed at which it is established with clients, employees, and constituents, is the essential ingredient for any high-performance, successful organization.
For business leaders and public figures in any arena, The Speed of Trust offers an unprecedented and eminently practical look at exactly how trust functions in our every transaction and relationship, from the most personal to the broadest, most indirect interaction, and how to establish trust immediately so that you and your organization can forego the time - killing, bureaucratic check-and-balance processes so often deployed in lieu of actual trust.


---
In The 7 Habits of Highly Effective People, author Stephen R. Covey presents a holistic, integrated, principle-centered approach for solving personal and professional problems. With penetrating insights and pointed anecdotes, Covey reveals a step-by-step pathway for living with fairness, integrity, service, and human dignity--principles that give us the security to adapt to change and the wisdom and power to take advantage of the opportunities that change creates.



---
In his first major work since The 7 Habits of Highly Effective People, Steven R. Covey presents a practical and philosophical guide to solving the problems - large and small, mundane and extraordinary - that confront all families and strong communities. By offering revealing anecdotes about ordinary people as well as helpful suggestions about changing everyday behavior, The 7 Habits of Highly Effective Families shows how and why to have family meetings, the importance of keeping promises, how to balance individual and family needs, and how to move from dependence to interdependence. The 7 Habits of Highly Effective Families is an invaluable guidebook to the welfare of families everywhere.


---
The world has changed dramatically since the classic, internationally bestselling The 7 Habits of Highly Effective People was published, influencing tens of millions. The challenges and complexity we all face in our relationships, families, professional lives and communities are of an entirely new order of magnitude.
In order to thrive, innovate, excel and lead in what Covey calls the new Knowledge Worker Age, we must build on and move beyond effectiveness... to greatness. Accessing the higher levels of human genius and motivation in today's new reality requires a sea change of new thinking - a new mind-set, a new skill-set, a new tool-set - in short, a whole new habit.


---
I'm getting more done in less time, but where are the rich relationships, the inner peace, the balance, the confidence that I'm doing what matters most and doing it well? Does this nagging question haunt you, even when you feel you are being your most efficient? If so, First Things First can help you understand why so often our first things aren't first. Rather than offering you another clock, First Things First provides you with a compass, because where you're headed is more important than how fast you're going.



---
From the multimillion-copy bestselling author of The 7 Habits of Highly Effective People - hailed as the #1 Most Influential Business Book of the Twentieth Century - The 3rd Alternative turns Dr. Stephen R. Covey's formidable insight to a powerful new way to resolve professional and personal difficulties and create solutions to great challenges in organizations and society. There are many methods of "conflict resolution," but most involve compromise, a low-level accommodation that stops the fight without breaking through to amazing new results.
The 3rd Alternative introduces a breakthrough approach to conflict resolution and creative problem solving, transcending traditional solutions to conflict by forging a path toward a third option, a 3rd Alternative that moves beyond your way or my way to a higher and better way - one that allows both parties to emerge from debate or even heated conflict in a far better place than either had envisioned. With the 3rd Alternative, nobody has to give up anything, and everyone wins.


---
How do we as individuals and organizations survive and thrive amid tremendous change? Why are efforts to improve falling so short in real results despite the millions of dollars in time, capital, and human effort being spent on them? How do we unleash the creativity, talent, and energy within ourselves and others in the midst of pressure? Is it realistic to believe that balance among personal, family, and professional life is possible? Stephen R. Covey demonstrates that the answer to these and other dilemmas is Principle-Centered Leadership, a long-term, inside-out approach to developing people and organizations. The key to dealing with the challenges that face us today is the recognition of a principle-centered core within both ourselves and our organizations. Dr. Covey offers insights and guidelines that can help you apply these principles both at work and at home -- leading not just to a new understanding of how to increase quality and productivity, but also to a new appreciation of the importance of building personal and professional relationships in order to enjoy a more balanced, more rewarding, more effective life.


---
---
Powered by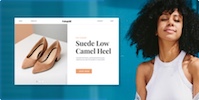 Create your own unique website with customizable templates.