Robert Kiyosaki



Robert Kiyosaki

is an American investor, businessman,

self-help

author,

motivational speaker

,

financial literacy activist

, and

financial commentator

. A

financial literacy advocate

, Kiyosaki has been a proponent of

entrepreneurship

,

business education

, investing, and that comprehensive

financial literacy

concepts should be taught in schools around the world. Kiyosaki also operates his own blog and maintains a monthly column on

Yahoo Finance

writing about his latest thoughts on

global economics

, investing, business, world

financial markets

, and

personal finance

.
---
---
Rich Dad Poor Dad, the #1 Personal Finance book of all time, tells the story of Robert Kiyosaki and his two dads - his real father and the father of his best friend, his rich dad - and the ways in which both men shaped his thoughts about money and investing. The book explodes the myth that you need to earn a high income to be rich and explains the difference between working for money and having your money work for you.



---
Kiyosaki expands on his belief that the school system was created to churn out 'Es'/Employees... those "A Students" who read well, memorize well and test well... and not the creative thinkers, visionaries and dreamers, entrepreneurs-in-the-making, those "C Students who grow up to be the innovators and creators of new ideas, businesses, applications and products.
The book urges parents not to be obsessed with their kids' "letter grades" ("good grades" might only mean they or the student themselves were successful in jamming a square peg into a round hole...) and focus, instead, on concepts, ideas, and helping their child find their true genius, their special gift. The path they can pursue with a love and true passion. Robert showcases success stories of "C Students" who grew up to be phenomenal successes – and HIRED those "A Students"(attorneys, accountants, and other school-smart specialists) to work in their businesses... while the more average students, "B Students," often find themselves in government-type jobs... Not surprisingly, Kiyosaki will coin his own definitions of what "A," "B," and "C" stand for as he gives parents and their children bits of wisdom as well as insights and tools for navigating an ever-changing world... an Information Age world where the ability to change and adapt, understand relationships, and anticipate the future will shape their lives.


---
In late January, 2009, Robert Kiyosaki launched CONSPIRACY OF THE RICH - a free online book which was written in serial basis to help people understand how the current recession came about, and what they need to learn on how to survive through the coming rough years. An unprecedented publishing event for Kiyosaki and The Rich Dad Company, CONSPIRACY OF THE RICH is an interactive, "Wiki-style" project in which Kiyosaki has invited feedback, commentary, and questions from readers across the globe.
The response so far has been totally fantastic. Millions and millions of readers have flocked to the website (www.conspiracyoftherich.com) to read what Robert has to say about the recession, and the readers have posted thousands of comments. Some of those reader comments will even be included in the final tradepaper version.


---
Why do the rich get richer even in a financial crisis? In Unfair Advantage, Robert confirms his message and challenges readers to change their context and act in a new way. Readers are advised to stop blindly accepting that they are 'disadvantaged' people with limited options and challenge the notion that they will struggle financially all their lives. This book explains why the rich get richer and paying less in taxes while the middle class shrinks with many losing jobs, homes and paying more in taxes. This book is about the five unfair advantages a real financial education offers.
The Unfair Advantage of Knowledge
The Unfair Advantage of Taxes

The Unfair Advantage of Debt
The Unfair Advantage of Risk
The Unfair Advantage of Compensation

---
For years, Robert Kiyosaki has firmly believed that the best investment one can ever make is in taking the time to truly understand how one's finances work. Too many people are much more interested in the quick-hitting scheme, or trying to find a short-cut to real wealth. As Kiyosaki has preached over and over again, one has to truly under the process of how money works before one can start out on trying to escape the daily financial Rat Race. Kiyosaki lays out his 5 key principles of Financial Intelligence for all to understand.
How to increase your money
How to protect your money
How to budget your money

How to leverage your money
How to improve your financial information

---
Are you tired of living paycheck to paycheck? In the sequel to Rich Dad Poor Dad, learn how the role you play in the business world affects your ability to become financially free. There are four types of people who make up the world of business but it's the business owners and the investors (not the employees and the self-employed) who can create great wealth by accelerating their cash flow through those assets.
A Wall Street Journal Bestseller, Rich Dad's CASHFLOW Quadrant is perfect for individuals interested in finding new ways to generate cash flow; this book delivers tools for great success.


---
Become the ultimate investor. End those fears that keep you up at night regarding the financial choices you make. By reading Rich Dad's basic rules of investing, you can reduce your investment risk and convert your earned income into passive and portfolio income. That means you keep more of your income-not the government. Rich Dad's Guide to Investing is just that - a guide. It offers no guarantees, just as Robert Kiyosaki's rich dad offered him no guarantees? only guidance. But if you?re interested in the inside look at an entrepreneur's financial plan to be rich, this is the book for you.


---
I
f you don't plan on working hard all your life, this book is for you. If you're ready to retire, or want to retire early enough to enjoy your retirement years, you can learn from Robert's story of how he and his wife Kim started with nothing and 'retired' financially free in less than 10 years.
This book makes the case for how a context shift in the way we think about money and investing allows us to see opportunities others miss and create the life you deserve.
---
Before You Quit Your Job...
Do you have a million-dollar idea?
Are you afraid of failing?
Are you fed up with making other people rich?

Are you sick of taking orders from your boss?
Are you tired of working hard and not getting ahead?
Are you ready to go out on your own?
In Before You Quit Your Job, Robert shares his successes, but more importantly, he shares his failures and the lessons he has learned from them. This book will give you a jump-start to becoming a successful entrepreneur.
---
The rich know that times of greatest crisis are often the greatest opportunities to acquire wealth.
In this book, Robert Kiyosaki teaches how to build your financial ark to navigate turbulent economic waters. In hindsight, the title itself seems "prophetic," as the insights and predictions in this book have played out on the world stage over the past years. Rich Dad's Prophecy will open your eyes to the issues that are affecting the retirement plans of baby boomers as well as the financial futures of their children and grandchildren.


---
The Real Book of Real Estate is the Bible of real estate advice and techniques every investor needs to navigate through the ups, the downs, and the in-betweens of the real estate market and come out on top.The only thing better than one real estate expert helping you invest and win is twenty real estate experts with that same mission. For the first time ever, Robert Kiyosaki, bestselling author of Rich Dad, Poor Dad, has assembled in one big book a star studded cast of real estate wizards and trusted advisors with one purpose in mind: to share their knowledge to help you win in real estate. This is the ultimate real estate desk reference you'll come back to again and again. Whether you're a seasoned investor or buying your first property, you will enhance your knowledge and grow your wisdom through this book. The book shows you how to value a property, handle leases, manage tenant relationships, get financing, even establish your own team of advisors, and so much more. You'll hear from the insiders and learn from their wins and their losses. It's decades' worth of experience and knowledge you just can't get anywhere else.


---
This full-color graphic novel poses the question: "Go to school, get good grades, get a good job and invest in a 401(k)?" Not today! That's an outdated formula for success that hasn't adapted to the Information Age. Escape the Rat Race is the story of Tim, Tina, and Red and their entrepreneurial pursuits as they learn about money.
Key messages include how to create assets and how to make your money work for you, so you won't need to work hard for money all your life.



---
---
Powered by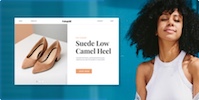 Create your own unique website with customizable templates.