Rich Dad Advisors



The Rich Dad Advisors are a team of business, wealth creation and wealth protection experts assembled by Robert Kiyosaki.

---
---
Tax-Free Wealth is about tax planning concepts. It's about how to use your country's tax laws to your benefit. In this book, Tom Wheelwright will tell you how the tax laws work. And how they are designed to reduce your taxes, not to increase your taxes. Once you understand this basic principle, you no longer need to be afraid of the tax laws. They are there to help you and your business - not to hinder you.
Once you understand the basic principles of tax reduction, you can begin, immediately, reducing your taxes. Eventually, you may even be able to legally eliminate your income taxes and drastically reduce your other taxes. Once you do that, you can live a life of Tax-Free Wealth.


---
The number one skill for any entrepreneur or business owner is the ability to sell. Why? Because sales = income. Yet, many fail financially not because they do not have great ideas or even good work ethic, but typically because they don't know how to, refuse to, are afraid to, or don't think it is important to know how to sell. SalesDogs was written as the very first of the Rich Dad Poor Dad "how-to" Advisory series to teach in a very fun and impactful way how to overcome the fears, the myths and the obstacles to selling your products, services or yourself. It then teaches a simple, time-proven process of selling that will generate great income in most any business. The reader will learn the five most important selling skills to master, how to overcome any objection, manage a territory and much more.
The book quickly de-bunks the idea that you have to be an overly aggressive "attack dog" to be successful. It uses the metaphor of "man's best friend" to say that a great sales person is like a loyal, persistent and lovable canine. It stipulates that there are five different "breeds" or personalities of SalesDogs that can each make a lot of money by playing to its strength. You will learn how to identify, maximize and train to that strength and also how to teach others on your team to do the same. While the book is fun and engaging, it also dives deep into the personal development issues that block a person's ability to generate income and how to overcome them. The book is perfect for first time salespeople, individuals who are uncomfortable with the notion of "selling", those who need to train others to sell and those who want to simply get better quicker.


---
Every great team, culture, society, religion or business that has endured time, adversity and challenge has always had one thing in common: a set of simple but powerful rules that govern the internal behaviors and expectations of that group. It is called The Code of Honor. We hear of these Codes when we think of things like The Ten Commandments, the Marine Corps or the Constitution. Yet if sales is the number one skill in business, number two has to be the ability to bring ordinary people together to build a championship team. This does not happen by chance or by the simple accumulation of talent. The Code is the core ingredient to creating winning organizations.
The book is a step-by-step guide for any individual, group or company to actually create a Code of Honor specific to their team. The Rich Dad Poor Dad Advisor series was designed as a "how-to" series to empower individuals to succeed in the world of business and finance. Team Code of Honor is critical to this series because its processes bridge all facets of business, investment, entrepreneurship and even personal life. The book explains through graphic examples, stories and numerous case studies how a Code or set of rules is created, maintained, enforced and used for rapid and controlled growth of any entity. The book is designed as an operating manual for putting any business team together. It steps you all the way from properly choosing players, to creating the Code, to increasing performance and to winning. Each chapter gives the team specific assignments and examples so that by the time you have completed the book, your Code is in place and your team is operating at a true championship level.


---
To win in business requires a winning business plan. To write a winning business plan requires reading Garrett Sutton's dynamic book on the topic. Writing Winning Business Plans provides the insights and the direction on how to do it well and do it right. Rich Dad Poor Dad author Robert Kiyosaki says, "The first step in business is a great business plan. It must be a page turner that hooks and holds a potential investor. Garrett Sutton's Writing Winning Business Plans is THE book for key strategies on preparing winning plans for both business and real estate ventures. Crisply written and featuring real life illustrative stories, Writing Winning Business Plans discusses all the key elements for a successful plan. Topics include focusing your business vision, understanding your financials and analyzing your competition. Also covered are how to really use your business plan as a tool and how to attract funding for your new or existing businesses.
As business plan competitions become more popular around the world, Writing Winning Business Plans also discusses how to enter and how to win these ever more lucrative contests. In addition, how to quickly interest a potential investor, also known as the elevator pitch, is explained. And, as opportunities arise around the world, how to present your plan in various countries is explored. Writing Winning Business Plans is the complete compendium for this essential business rite of passage – preparing a winning plan.


---
We live in a highly litigious world. As you live your life you must keep your guard up. As you grow your wealth you must protect it. For those who don't predators await, and their attorneys will use every trick in the toolbox to get at - whether large or small-your unprotected assets. Start Your Own Corporation educates you on an action plan to protect your life's gains. Corporate attorney and best selling author Garrett Sutton clearly explains the all too common risks of failing to protect yourself and the strategies for limiting your liability going forward. The information is timely, accessible and applicable to every citizen in every situation.
Garrett Sutton has spent the last thirty years protecting clients' assets and implementing corporate structures to limit liability. This significant experience shines through in a very readable book on the why to's and how to's for achieving asset protection. Start Your Own Corporation teaches how to select between corporations and LLCs and how to use Nevada and Wyoming entities to your maximum advantage. This non-technical and easy to understand book also educates on the importance of following corporate formalities, using business tax deductions and building business credit.


---
"I've set up my corporation. Now what do I do?" All too often business owners and real estate investors are asking this question. They have formed their protective entity, be it a corporation, LLC or LP, and don't know what to do next. Run Your Own Corporation provides the solution to this very common dilemma. Breaking down the requirements chronologically (ie the first day, first quarter, first year), the book sets forth all the tax, corporate and legal matters new business owners must comply with. Written by Rich Dad's Advisor Garrett Sutton, Esq., who also authored the companion edition Start Your Own Corporation, the book clearly identifies what must be done to properly maintain and operate your corporation entity. From the first day, when employer identification numbers must be obtained in order to open up a bank account, to the fifth year when trademark renewals must be filed, and all the requirements in between, "Run Your Own Corporation" is a unique resource that all business owners and investors must have. When Start Your Own Corporation is combined with Run Your Own Corporation, readers have a two book set that offers the complete corporate picture.


---
The Loopholes of Real Estate reveals the tax and legal strategies used by the rich for generations to acquire and benefit from real estate investments. Clearly written, The Loopholes of Real Estate shows you how to open tax loopholes for your benefit and close legal loopholes for your protection.





---
This book will teach you how to:
• Achieve wealth and cash flow through real estate
• Find property with real potential
• Show you how to unlock the myths that are holding you back
• Negotiating the deal based on the numbers
• Evaluate property and purchase price
• Increase your income through proven property management tools


---
Picking up where left off in the bestselling The ABC's of Real Estate Investing, McElroy reveals the next essential lessons and information that no serious investor can afford to miss.
Building on the foundation of real estate investment 101, McElroy tells readers:
How to think--and operate--like a real estate mogul
The Top Ten Real Estate Markets to Watch
How to identify and close expert deals
Why multifamily housing is the best real estate investment out there
How to surround yourself with a team that will help maximize your money
How to avoid paying thousands in taxes by structuring property sales wisely
Important projections about the future of real estate investment
---
So you've made your real estate investment, now the question is: How are you going to make it successful? Maximize its potential? Make it grow? One word: Management. Hundreds of thousands know bestselling author Ken McElroy as a real estate investment tycoon. In his new book, he reveals the key to his success, exceptional property management, teaches you its most important principles, and showing you how to fundamentally succeed where others fail.
THE ABC'S OF PROPERTY MANAGEMENT tells readers:
How to decide when to manage your property and when to hire someone to do it

How to implement the right systems and structures for your investment
How to manage and maximize cash flow
What to expect: a month in the life of an owner-manager

How to find the right property manager (and avoid the wrong ones)
How to assemble a superior management team.

---
Since failing to know the rules can lead to disaster, this book will familiarize readers with the basics they need for protecting their company's critically important rights involving copyright, patents, trademarks, & all other aspects of intellectual property. In Protecting Your #1 Asset, you will learn how to:
Turn your ideas into intellectual property assets
Identify & benefit from potential intellectual property assets that you may already own
Avoid inadvertently giving away your rights
Use your intellectual property to build barriers to your competition
Generate cash flow by licensing your intellectual properties to others
Use intellectual property to aid in raising capital, and as an alternative to raising capital

---
"Throughout the ages, many things have been used as currency: livestock, grains, spices, shells, beads, and now paper. But only two things have ever been money: gold and silver. When paper money becomes too abundant, and thus loses its value, man always turns back to precious metals. During these times there is always an enormous wealth transfer, and it is within your power to transfer that wealth away from you or toward you." - Michael Maloney, precious metals investment expert and historian; founder and principal, Gold & Silver, Inc. The Advanced Guide to Investing Gold and Silver tells readers:
The essential history of economic cycles that make gold and silver the ultimate monetary standard.
How the U.S. government is driving inflation by diluting our money supply and weakening our purchasing power
Why precious metals are one of the most profitable, easiest, and safest investments you can make
Where, when, and how to invest your money and realize maximum returns, no matter what the economy's state
Essential advice on avoiding the middleman and taking control of your financial destiny by making your investments directly.
---
---
Powered by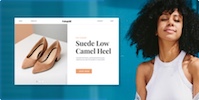 Create your own unique website with customizable templates.