Property Investing



Rental properties are good contributors of passive income. Read these recommended books by practicing authors before you start to invest in properties to build massive wealth! You can read some useful articles on property investing here.
---
---
This book will teach you how to:
Achieve wealth and cash flow through real estate
Find property with real potential
Show you how to unlock the myths that are holding you back
Negotiating the deal based on the numbers

Evaluate property and purchase price
Increase your income through proven property management tools

---
Picking up where left off in the bestselling The ABC's of Real Estate Investing, McElroy reveals the next essential lessons and information that no serious investor can afford to miss. Building on the foundation of real estate investment 101, McElroy tells readers:
How to think--and operate--like a real estate mogul

The Top Ten Real Estate Markets to Watch
How to identify and close expert deals
Why multifamily housing is the best real estate investment out there
How to surround yourself with a team that will help maximize your money
How to avoid paying thousands in taxes by structuring property sales wisely
Important projections about the future of real estate investment

---
The Loopholes of Real Estate reveals the tax and legal strategies used by the rich for generations to acquire and benefit from real estate investments. Clearly written, The Loopholes of Real Estate shows you how to open tax loopholes for your benefit and close legal loopholes for your protection.





---
So you've made your real estate investment, now the question is: How are you going to make it successful? Maximize its potential? Make it grow? One word: Management. Hundreds of thousands know bestselling author Ken McElroy as a real estate investment tycoon. In his new book, he reveals the key to his success, exceptional property management, teaches you its most important principles, and showing you how to fundamentally succeed where others fail.
THE ABC'S OF PROPERTY MANAGEMENT tells readers:
How to decide when to manage your property and when to hire someone to do it
How to implement the right systems and structures for your investment
How to manage and maximize cash flow
What to expect: a month in the life of an owner-manager
How to find the right property manager (and avoid the wrong ones)
How to assemble a superior management team

---
The only way to win the real estate investing game is by mastering the numbers. This revised and updated edition of the popular reference shows how to target the best investments in the present market. It answers all your real estate questions, and provides new discussions of capital accumulation and internal rate of return. This book's basic formulas will help you measure critical aspects of real estate investments, including:
Discounted Cash Flow
Net Present Value
Capitalization Rate
Cash-on-Cash Return
Net Operating Income
Internal Rate of Return
Profitability Index
Return on Equity

---
A few years ago, Matthew Martinez was a lot like you - he worked hard to make as big a salary as he could. But it wasn't enough. He worked by the clock, and yearned to be his own boss. With a small amount of savings, he acquired his first rental property. Two years later, he was making more from his rentals than he was working 9 to 5, so he quit his day job to oversee his real estate investments.
Today, he enjoys a multimillion dollar collection of income-producing properties and he's ready to share his money-making strategies so you can begin your own journey to career and financial independence. Two Years to a Million in Real Estate shows you everything you need to know, including how to:
Invest small amounts early-on while working a full-time job

Avoid real estate "bubble" risks
Pick a hot property (and spot others that will become hot)
Simplify the ins-and-outs of financing
Negotiate like a pro
Screen for reliable tenants
Hire good people to manage your properties

---
Owning a home has always been the American Dream, and in The Automatic Millionaire Homeowner, David Bach shows that buying a home and investment properties is not only possible, it is still the surest way to reach your seven-figure dreams on an ordinary income.
Whether you are a renter or already own a home, Bach's book offers a lifelong strategy for real estate based on timeless wisdom that is tried and true - in any market. He includes everything you need to know, with step-by-step instructions, including phone numbers and web sites, so you can get started right away. As long as you're alive, you have to live somewhere. Why not let where you live make you financially secure and ultimately rich? David Bach will show you how.


---
Real Estate Investing For Dummies is completely revised and updated to help you overcome the challenges and and take advantage of the opportunities in any real estate environment, including a down market. But Eric Tyson and Robert Griswold's core message remains as relevant today as it did upon the initial publication of Real Estate Investing For Dummies - investing in real estate is time-tested vehicle to build wealth in the long term. Tyson and Griswold don't tell you how to become a millionaire overnight. Instead, they offer proven, practical, and actionable advice so that if you chose to invest in income-producing properties, you can do so wisely and confidently.


---
Earn extra money investing in property? Easy. Whether you want to prepare for retirement or just make a little extra money on the side, Getting Started in Property Investing For Dummies, Australian Edition, is the perfect way to take advantage of one of the most reliable and profitable investment vehicles in history. From weighing up your investing and financing options to managing the ongoing costs of real estate and building a long-term portfolio, this handy guide gives you the practical help and smart advice you need to get started. Ideal for entry-level investors who want to add brick-and-mortar assets to their investment portfolios, this book covers where to find capital, how to finance purchases and get the best mortgage terms, how to measure the value of properties, basic landlording guidance, and more. If you want to get started in real estate investing, as a full-time endeavor or just an addition to your current investment portfolio, Getting Started in Property Investing For Dummies, Australian Edition has you covered.


---
Drawing on his ten years of experience managing and owning hundreds of rental properties, Bryan M. Chavis, founder of The Landlord Academy and Apartment Investment Advisors, shows how you can leverage as little as $10,000 into a lifelong stream of wealth using nothing more than good instincts, smart research, and a little elbow grease. Learn how to buy desirable properties, attract quality tenants, negotiate lease agreements, collect rent, finance a mortgage, and manage the property. From leases to property-evaluation documents, you'll find a complete tool kit in this book, which contains every form and checklist you need to run a single-unit apartment or an entire rental building!
With added guidance from building-maintenance experts, property attorneys, and tenants' rights organizations, Buy It, Rent It, Profit! is the go-to guide for anyone interested in becoming a landlord and achieving profitable, consistent results.


---
Profitable real-estate investing opportunities exist everywhere as long as you know what to look for and understand how to make prudent deals that transform property into profits. David Crook, of The Wall Street Journal, shows how to make safe and sane investments that ensure a good night's sleep as your real-estate portfolio grows, your properties appreciate and your income increases.
The Wall Street Journal Complete Real-Estate Investing Guidebook offers the most authoritative information on:
Why real-estate investing is a great wealth-building alternative to stocks and bonds and why it's crucial that you avoid get-rich schemes
How to get the financing and make the contacts to get started
How to start small and local, be hands-on and go step-by-step with a vacation home to rent out, a pure rental property or a small apartment building
How to find and value great properties, do the numbers and ensure you have that beautiful thing called cash flow
How the government blesses real-estate investors with tax breaks and loopholes, and how you can be one of the anointed
How to deal with the nuts-and-bolts of being a landlord and have a strife-free relationship with your tenants

---
The Real Book of Real Estate is the Bible of real estate advice and techniques every investor needs to navigate through the ups, the downs, and the in-betweens of the real estate market and come out on top.The only thing better than one real estate expert helping you invest and win is twenty real estate experts with that same mission. For the first time ever, Robert Kiyosaki, bestselling author of Rich Dad, Poor Dad, has assembled in one big book a star studded cast of real estate wizards and trusted advisors with one purpose in mind: to share their knowledge to help you win in real estate.

This is the ultimate real estate desk reference you'll come back to again and again. Whether you're a seasoned investor or buying your first property, you will enhance your knowledge and grow your wisdom through this book. The book shows you how to value a property, handle leases, manage tenant relationships, get financing, even establish your own team of advisors, and so much more. You'll hear from the insiders and learn from their wins and their losses. It's decades' worth of experience and knowledge you just can't get anywhere else.


---
---
Powered by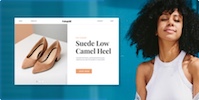 Create your own unique website with customizable templates.