Money Games

Who says learning about finances got to be boring? These timeless financial board games will provide hours of fun while polishing your money management skills at the same time! Have fun playing money management games with your family and friends while improving your financial IQ to become more money-savvy.
Cashflow 101 is an educational board game that simulates real life financial strategies and situations.
You will
practice real world investing with play money,
learn the differences between an asset and a liability,
discover the power of understanding your personal financial statement,
plan your strategy,
and learn the secrets of the rich.
---
Cashflow 202 teaches you the advanced business and investing techniques used by technical investors and is an advanced supplement to the bestselling Cashflow 101. As a supplement to
Cashflow

101,
Cashflow

202 adds volatility to the existing game framework and teaches the advanced investment techniques of short-selling stock, put-options, call-options, straddles, and real estate exchanges.
Cashflow

202 is an educational board game that simulates real life financial strategies and situations. You will learn valuable lessons and gain priceless insights into personal finance and investing without having to put your actual money at risk.
You must have
Cashflow

101 in order to play
Cashflow

202. This package contains new game sheets and new playing cards.
---
Charge Large - The game where you manage your debt and assets to find success.

Players begin with Gold, an entry level credit card, and cash. Travel around the board leveraging both cash and credit to win. The goal is to upgrade to the Black Card, accumulate $2500 in cash, and have no dollars in debt.




---
Larry Burkett's Money Matters: The Christian Financial Concepts Game.
Kids and Adults will learn: to use their money wisely, to help others, to control spending, to be free of debt, to know the difference between needs, wants and desires.



---
Monopoly is a riveting game of luck, chance, and savvy wheeling and dealing. Based on the purchase of Atlantic City real estate, a city currently renowned for its get-rich gambling opportunities, Monopoly is now printed in 26 languages with more than 200 million sets sold worldwide.


---
This classic board game breaks down an entire lifespan into a series of choices and chance. Earn valuable Life Tiles by doing good deeds and retire with the biggest fortune. Practice makes perfect in the game of Life. Try marriage, kids, and more. Will you go to college and take out student loans? Or join the working force and collect on payday? Will you go bankrupt, or earn millions in stock and real estate? Anything's possible with a spin of the Life wheel!
---
---
Powered by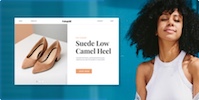 Create your own unique website with customizable templates.