Mitch Albom



Mitchell David "Mitch" Albom is an American best-selling author, journalist, screenwriter, dramatist, radio and television broadcaster, and musician. His books have sold over 35 million copies worldwide.

Having achieved national recognition for sports writing in the earlier part of his career, he is perhaps best known for the inspirational stories and themes that weave through his books, plays and films.
---
---
Maybe it was a grandparent, or a teacher, or a colleague. Someone older, patient and wise, who understood you when you were young and searching, helped you see the world as a more profound place, gave you sound advice to help you make your way through it. For Mitch Albom, that person was Morrie Schwartz, his college professor from nearly twenty years ago. Maybe, like Mitch, you lost track of this mentor as you made your way, and the insights faded, and the world seemed colder. Wouldn't you like to see that person again, ask the bigger questions that still haunt you, receive wisdom for your busy life today the way you once did when you were younger? Mitch Albom had that second chance. He rediscovered Morrie in the last months of the older man's life. Knowing he was dying, Morrie visited with Mitch in his study every Tuesday, just as they used to back in college. Their rekindled relationship turned into one final "class": lessons in how to live.

Tuesdays with Morrie is a magical chronicle of their time together, through which Mitch shares Morrie's lasting gift with the world. It's been ten years since Mitch Albom first shared the wisdom of Morrie Schwartz with the world. Now, 12 million copies later, in a new afterword, Mitch Albom reflects again on the meaning of Morrie's life lessons and the gentle, irrevocable impact of their Tuesday sessions all those years ago.


---
Eddie is a grizzled war veteran who feels trapped in a meaningless life of fixing rides at a seaside amusement park. His days are a dull routine of work, loneliness, and regret. Then, on his 83rd birthday, Eddie dies in a tragic accident, trying to save a little girl from a falling cart. He awakens in the afterlife, where he learns that heaven is not a lush Garden of Eden, but a place where your earthly life is explained to you by five people. These people may have been loved ones or distant strangers. Yet each of them changed your path forever. One by one, Eddie's five people illuminate the unseen connections of his earthly life. As the story builds to its stunning conclusion, Eddie desperately seeks redemption in the still-unknown last act of his life: Was it a heroic success or a devastating failure The answer, which comes from the most unlikely of sources, is as inspirational as a glimpse of heaven itself. In The Five People You Meet in Heaven, Mitch Albom gives us an astoundingly original story that will change everything you've ever thought about the afterlife and the meaning of our lives here on earth. With a timeless tale, appealing to all, this is a book that readers of fine fiction, and those who loved Tuesdays with Morrie, will treasure.
---
The First Phone Call from Heaven tells the story of a small town on Lake Michigan that gets worldwide attention when its citizens start receiving phone calls from the afterlife. Is it the greatest miracle ever or a massive hoax? Sully Harding, a grief-stricken single father, is determined to find out. An allegory about the power of belief, and a page-turner that will touch your soul, Albom's masterful storytelling has never been so moving and unexpected.
Readers of The Five People You Meet in Heaven will recognize the warmth and emotion so redolent of Albom's writing, and those who haven't yet enjoyed the power of his storytelling, will thrill at the discovery of one of the best-loved writers of our time.


---
From the author who's inspired millions worldwide with books like Tuesdays with Morrie and The Five People You Meet in Heaven comes his most imaginative novel yet, The Time Keeper - a compelling fable about the first man on Earth to count the hours. The man who became Father Time. In Mitch Albom's newest work of fiction, the inventor of the world's first clock is punished for trying to measure God's greatest gift. He is banished to a cave for centuries and forced to listen to the voices of all who come after him seeking more days, more years. Eventually, with his soul nearly broken, Father Time is granted his freedom, along with a magical hourglass and a mission: a chance to redeem himself by teaching two earthly people the true meaning of time. He returns to our world, now dominated by the hour-counting he so innocently began, and commences a journey with two unlikely partners: one a teenage girl who is about to give up on life, the other a wealthy old businessman who wants to live forever. To save himself, he must save them both. And stop the world to do so. Told in Albom's signature spare, evocative prose, this remarkably original tale will inspire readers everywhere to reconsider their own notions of time, how they spend it, and how precious it truly is.


---
"A masterpiece." - Publishers Weekly
"An absolute wonder - tender, transporting, and deeply moving." - Scott Turow, author of Presumed Innocent
"The nonfiction equivalent to Paulo Coelho's The Alchemist." - Sydney Morning Herald
"A faith journey that could become a classic." - Jim Wallis, author of The Great Awakening
"Everybody should read it." - Hoda Kotb in People, Best Book of 2009
"Albom helps show the true definition of 'Church.' It is not the building, it is the people and their faith." - Bishop T.D. Jakes, Chief Pastor, The Potter's House
---
---
Powered by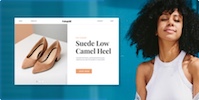 Create your own unique website with customizable templates.