Larry Winget



Larry Winget is a professional motivational speaker, bestselling author and television personality. Winget markets himself as "the trademarked 'Pitbull of Personal Development' and 'World's Only Irritational Speaker'".

He is the best combination of credible content as backed up with his

6 bestselling books

- award winning speaking performance and experience from having spoken to nearly 400 of the Fortune 500 - and an element of celebrity from his continuous television appearances.
---
---
More than 40 percent of families today are feeling financial pressure: spending more than they earn, and worrying about retiring and being dependent on the government, family, or charity. Larry Winget knows. He grew up poor, then made and lost a fortune when a business in which he?d invested went bankrupt. But he worked his way back from rock bottom to become a multimillionaire. In You?re Broke Because You Want to Be, Winget expands on the ideas that have made his popular television show Big Spender a hit and offers straightforward talk about coming to grips with your finances, such as:
Feel bad. Have remorse. You need to feel deep emotion to take action. So start crying and take responsibility.
Figure out who you owe and how much you owe. It'll be a scary number to face, but you need to know where you are and what you have.
People are stupid, lazy, or they don?t give a damn.

You already know you need to do something; Larry will help you finally do something. Are you more interested in looking cool and being cute or providing a financially secure future for your family? How you spend your money will tell you that. With a boot-camp regimen that is steeped in personal accountability, Winget cuts through the double-talk contained in most finance books and presents a simple, guided program that is sure to motivate anyone out of their money problems.
---
In these uncertain times, America needs a straight-talk dose of Larry Winget reality more than ever. No Time for Tact is a boot-camp version of the "thought of the day" calendar, the ultimate wake-up call for anyone who's looking for a lifeline and true empowerment. With an eye-catching design, this book is packed with memorable gems, such as:
Stress comes from knowing what is right and doing what is wrong.
When people say, 'Let me be honest with you,' it means in the past, they haven't been.
If you are unhappy, unsuccessful, broke, or sick-please just keep it to yourself. The rest of us don't want to hear it, so don't feel compelled to share!
Training is expensive. Books are expensive. Going to seminars is expensive. Being stupid is even more expensive.
Blending longer observations with signature Winget quips, No Time for Tact is the perfect way to jump-start each day.
---
Larry has made a reputation for being the first to challenge the positive-attraction gurus and the law-of-attraction bozos with his commonsense approach to success. Larry doesn't sugar-coat, and he isn't afraid to make people uncomfortable, because he wants us to stop making excuses, and start getting results.

In the New York Times and Wall Street Journal bestseller Grow a Pair, Larry takes on entitlement culture, the self-help movement, political correctness, and more. We've all heard the phrase "grow a pair," but Larry's advice isn't about anatomy—it's about attitude. To get the success we want, we need to reject victimhood in favor of being assertive and finally taking some responsibility. With prescriptive advice on goal achieving, career, personal finance, and more, Grow a Pair will give the readers the kick in the pants they need.


---
Shut Up, Stop Whining and Get a Life was immediately hailed as "not your average self-help book" and demanded attention and praise right out of the gate. It is now considered one of the icons of the personal development movement. Now, Larry Winget is back with his signature caustic, no-nonsense, hilarious style, which earned him the titles "Pitbull of Personal Development" and "World's Only Irritational Speaker." Winget's "get off your butt and go to work" approach to self-improvement boils success down to a simple formula: Everything in your life gets better when you get better.
Get tangible advice from one of the world's most successful speakers and the author of five bestselling books and television personality.

Learn the keys to turning your life, money and business around.
Stop making excuses, stop blaming others and take responsibility for your life and your results
The brutal advice he offers has changed the lives of millions of people and increased sales for countless businesses. In Shut Up, Stop Whining and Get a Life, Winget takes the same principles and expands the lessons with brand new examples, stories, and added wisdom. It may sound ruthless, but your life is your own fault and if you shut up, stop whining, and take action you can create a better life.
---
New York Times and Wall Street Journal bestselling author Larry Wignet offers sharp, unapologetic and invaluable advice for succeeding in the work world. For all those who are frustrated at work, who seem to have no luck in business, who are underappreciated at the office, who are uninspired by their daily tasks, who just aren't finding the career success they desire, Larry Winget is ready to share his wisdom: It's called work for a reason.
Studies say that we actually work only half the time we are on the job. So then whose fault is it when we don't get the results we want? Stop making excuses for your lack of success and stop acting like someone owes you a living. Larry is here to ruffle your feathers and show you how to take responsibility for your results. Whether you punch a clock, own your own business, or manage other people, Larry's advice will work for you.
Find out why:
Success is simple
Teamwork doesn't work
Our co-workers are really only "co-goers"
Results are everything
You don't have to love your job (but it helps!)
Remember the work ethic of your parents and grandparents and make yourself worth more than you cost. That's the way to get ahead, and there's no big secret that will get you there quicker.
---
Bestselling author Larry Winget is back with a wake-up call for parents: Good parenting has never been tougher. Well-behaved, respectful kids are increasingly the exception, not the rule. And for the most part, parents are to blame. Larry's message to parents: Teach your kids to become the best adults they can be. But your kids won't improve until you improve. Good parenting is about beginning with the end in mind, but most people parent without a plan. Winget offers step- by-step advice for instilling limits, self-discipline, and ethics in all members of the family. Your Kids Are Your Own Fault is a rescue plan that spells hope for raising a generation of productive adults we can feel proud to call "family."

---
---
Powered by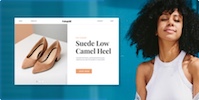 Create your own unique website with customizable templates.