Larry Burkett



Larry Burkett was an American author and radio personality whose work focused on financial counseling from an evangelical Christian point of view.

---
---
People often try managing their money apart from God's plan. Bad plan. Until people have an attitude change about money, it will continue to control and confuse them.

How to Manage Your Money is an excellent tool to get readers on track toward a liberated financial life. This newly re-packaged bestseller contains updated material, plus a step-by-step, in-depth study of God's principles for money management.


---
With people's credit, mortgages, car payments, salaries, commissions, and bills fluctuating daily, Debt-Free Living has never looked more attractive. This bestselling book has been updated and revised to reflect today's realities alongside timeless biblical truth. Learn about the origin of most financial troubles and break out of the debt cycle.
Debt-Free Living is a necessary resource to battle the ever-present temptation and trappings of more and more debt that keep weighing you down.


---
What would happen if you made your business decisions by the book? By the Bible that is. This updated version of the best-selling Business by the Book offers radical principles of business management that go beyond the Ten Commandments and other biblical maxims. Business by the Book is a step-by-step presentation of how businesses should be run according to the Creator of all management rules: God.
Larry Burkett provides business principles from his own experience as well as what God's Word says on topics such as:
Hiring and Firing Decisions
Pay Increases and Promotions
Management Selection
Employee Pay Decisions
Borrowing and/or Lending Decisions
Forming Corporations and Partnerships
Business Tithing
Retirement
Whether you are the owner of a business, a corporate executive, or a manager, this best-selling classic is for you.
---
Nearly 80 percent of all divorced couples between the ages of 20 and 30 list financial difficulties as the primary cause of their separation. Even some of the most dedicated Christians are facing the perils of bankruptcy and overextended credit. We are seeing just some of the effects of living in a materialistic society. Larry Burkett, renowned for his Christian Financial Concepts ministry, dedicated himself to helping people understand what the Scripture says about finances. Through a series of outstanding articles taken from CFC newsletters, Using Your Money Wisely clearly demonstrates God's principles for prudent money management


---
Finances are the leading cause of marital breakdown and strife. Countless families give the false impression of being wealthy while drowning in a sea of debt.

Family Financial Workbook is the best tool a family can have to manage their finances with God's direction. With a comprehensive collection of easy-to-follow worksheets, practicality is key feature of this great resource.



---
In 66 priceless books, God gave us the best financial advice we can find anywhere. All we need is a little help to sort it out. This concise guidebook gives us the Word on more than 70 money-related topics.
---
Can we ever afford to buy a house? Is it wrong to borrow this much money? Which of us should be the record keeper? Are credit cards a no-no? Do we really need life insurance? Why is it we never seem to have enough? Questions like these can keep you awake at night. Without a solid financial and spiritual foundation on which to base sound decisions, problems, and not just money problems, tend to multiply in a marriage. And they come whether you're struggling on $20,000 a year or "coasting" on a six-figure income.
Whether you are about to marry or are still in marriage's early years, Larry Burkett can steer you around the pitfalls that result from mishandling your money. In this valuable guide he will help you:
Establish a workable budget
Discover what kind of insurance you need and how much
Teach your children about finances
Diagnose economic danger signs in your marriage
Explore different types of investments and decide which are best for you
Solid biblical direction, practical advice, and years of "field-testing" make this a book that won't gather dust on your shelf!
---
Teens always want more money. However, they often do not know how to handle the money they do have. Larry Burkett knows parents need to educate teens on solid, biblical money management if they're to exercise these habits as adults.

In Money Matters for Teens, Burkett address issues of specific concern for teens and teaches them the basics to help them prepare for financial independence.

---
---
Powered by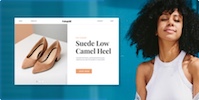 Create your own unique website with customizable templates.