John C. Maxwell



John C. Maxwell is an internationally recognized leadership expert, speaker, coach, and author who has sold over 19 million books. Dr. Maxwell is the founder of EQUIP and the John Maxwell Company, organizations that have trained more than 5 million leaders worldwide. Every year he speaks to Fortune 500 companies, international government leaders, and organizations as diverse as the United States Military Academy at West Point, the National Football League, and the United Nations. A New York Times, Wall Street Journal, and Business Week best-selling author, Maxwell has written three books which have each sold more than one million copies: The 21 Irrefutable Laws of Leadership, Developing the Leader Within You, and The 21 Indispensable Qualities of a Leader.

---
---
Are there tried and true principles that are always certain to help a person grow? John Maxwell says the answer is yes. He has been passionate about personal development for over fifty years, and for the first time, he teaches everything he has gleaned about what it takes to reach our potential. In the way that only he can communicate, John teaches . . .
The Law of the Mirror: You Must See Value in Yourself to Add Value to Yourself
The Law of Awareness: You Must Know Yourself to Grow Yourself
The Law of Modeling: It's Hard to Improve When You Have No One But Yourself to Follow
The Law of the Rubber Band: Growth Stops When You Lose the Tension Between Where You are and Where You Could Be
The Law of Contribution: Developing Yourself Enables You to Develop Others
This third and final book in John Maxwell's Laws series (following 2-million seller The 21 Irrefutable Laws of Leadership and The 17 Indisputable Laws of Teamwork) will help you become a lifelong learner whose potential keeps increasing and never gets "used up."
---
If you've never read The 21 Irrefutable Laws of Leadership, you've been missing out on one of the best-selling leadership books of all time. If you have read the original version, then you'll love this new expanded and updated one. Internationally recognized leadership expert, speaker, and author John C. Maxwell has taken this million-seller and made it even better:
Every Law of Leadership has been sharpened and updated
Seventeen new leadership stories are included
Two new Laws of Leadership are introduced
New evaluation tool will reveal your leadership strengths—and weaknesses
New application exercises in every chapter will help you grow
Why would Dr. Maxwell make changes to his best-selling book? "A book is a conversation between the author and reader," says Maxwell. "It's been ten years since I wrote The 21 Laws of Leadership. I've grown a lot since then. I've taught these laws in dozens of countries around the world. This new edition gives me the opportunity to share what I've learned.
---
Full of interactive questions and space for readers to provide answers, as well as new material for readers to assess their current type of thinking, this workbook guides readers in applying the lessons they learned from How Successful People Think or the book which it was derived from, Thinking For A Change. Each of the eleven chapters will focus on one type of thinking, and contain a case study, critical thinking questions, a journal section, and an action plan of steps to help the reader create a personalized plan.


---
True leadership isn't a matter of having a certain job or title. In fact, being chosen for a position is only the first of the five levels every effective leader achieves.

To become more than "the boss" people follow only because they are required to, you have to master the ability to invest in people and inspire them. To grow further in your role, you must achieve results and build a team that produces. You need to help people to develop their skills to become leaders in their own right. And if you have the skill and dedication, you can reach the pinnacle of leadership-where experience will allow you to extend your influence beyond your immediate reach and time for the benefit of others.
The 5 Levels of Leadership are:
1. Position - People follow because they have to.
2. Permission - People follow because they want to.
3. Production - People follow because of what you have done for the organization.
4. People Development - People follow because of what you have done for them personally.
5. Pinnacle - People follow because of who you are and what you represent.
Through humor, in-depth insight, and examples, internationally recognized leadership expert John C. Maxwell describes each of these stages of leadership. He shows you how to master each level and rise up to the next to become a more influential, respected, and successful leader.


---
Developing the Leader Within You is Dr. Maxwell's first and most enduring leadership book, having sold more than one million copies. In this Christian Leaders Series edition of this Maxwell classic, you will discover the biblical foundation for leadership that John Maxwell has used as a pastor and business leader for more than forty years. These same principles and practices are available for everyday leaders in every walk of life. It is a lofty calling to lead a group - a family, a church, a nonprofit organization, a business - and the timeless principles in this book will bring positive change in your life and in the lives of those around you. God has called every believer to influence others, to be salt and light. Developing the Leader Within You will equip you to improve your leadership and inspire others.
You will learn:
The True Definition of Leader. "Leadership is influence. That's it. Nothing more; nothing less."
The Traits of Leadership. "Leadership is not an exclusive club for those who were 'born with it.' The traits that are the raw materials of leadership can be acquired. Link them up with desire, and nothing can keep you from becoming a leader."
The Difference Between Management and Leadership. "Making sure the work is done by others is the accomplishment of a manager. Inspiring others to do better work is the accomplishment of a leader."

---
The world's most respected leadership expert gives five principles and five practices for breaking the invisible barrier to leadership and personal success. You have a good idea but can't convince your peers of its merit. You crafted a groundbreaking strategy, but the team trudges on in the same old way. Certain people move forward in their career while you seem to be stuck. If this describes you or someone you know, the problem is not the quality of what you have to offer. The problem is how you connect with people to create the results you desire.
John Maxwell takes readers through the 5 Connecting Principles and the 5 Connecting Practices of top-notch achievers. He believes that a person's ability to create change and results in any organization, be it a company, church, nonprofit, or even a family, is directly tied to the ability to use the teachings of this book.

---
---
Powered by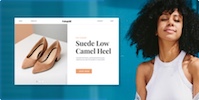 Create your own unique website with customizable templates.