Jim Rohn



Jim Rohn was an American entrepreneur, author and motivational speaker. His rags to riches story played a large part in his work, which influenced others in the personal development industry. Before he passed away in December 2009, Jim Rohn had influenced more than 5 million people in all corners of the world. He was counted as a mentor by thousands including the likes of Tony Robbins, Les Brown, Harvey Mackay, Mark Victor Hansen and others.

---
---
Jim was one of the most powerful and memorable listening experiences ever because he could take timeless, ageless principles and present them in such a simple way. Tony Robbins, who first met Jim Rohn when he was 19-years old, said Jim, "had a positive impact on me at a time in my life when I was first forming the philosophies that guide me today."
That positive impact continues today with this special edition of Jim's My Philosophy for Successful Living. It's Jim at his best and includes teaching like:
The American Economic Ladder and Girl Scout Cookies
The Philosophy of Performance and Productivity
Measuring Success in Your Financial House
Six Steps for Leading an Extraordinary Life

---
Some people believe that they have to choose between wealth and happiness. This is not true. Wealth and happiness spring from the same fountain of abundance.

To unlock this fountain, this title offers you seven key strategies for success.




---
Jim takes an in-depth look into the reasons certain people succeed and others don't. He covers the key components to success - philosophy, attitude, activity, results and lifestyle.






---
The Treasury of Quotes by Jim Rohn is a must for every library! A magnificent, blockbuster book that is a collection of over 365 quotes on 60 topics gathered from Jim Rohn's personal journals, seminars and books. These quotes reflect over 37 years of experience in business, sharing ideas and affecting lives.
Topics include:
Goals, America, Success, Desire, Business, Wealth, Leadership, Discipline, Personal Development, Time Management, Communications, Fundamentals and more!


---
Who would guess that when Michael Jones' car broke down on the side of the road that it would be the beginning of a life-changing relationship? Walking to the nearest house, Michael stumbles across a plantation style mansion on an estate named "Twelve Pillars." Charlie, the estate's caretaker, helps Michael get back on the road again and also strikes up a relationship with him - and along the way teaches Michael the secrets of success - the Twelve Pillars of Success - that have made the owner of the house, Mr. Davis, a wealthy and successful man. This new novel by Jim Rohn and Chris Widener will inspire you to take your life to the next level and beyond. It will challenge and encourage you to become the best that you can be! Twelve Pillars blends together the fundamental principles and teachings of Jim Rohn and The Jim Rohn One-Year Success Plan, and with the help of Chris Widener, those principles have been weaved into a unique tapestry of a fictional account of three characters – Michael, Charlie and Mr. Davis.
Here are a few of the lessons you will discover in the Twelve Pillars of Success:
Live a Life of Three-Dimensional Health
The Gift of Relationships
Achieving Your Goals and the Proper Use of Time
Surrounding Yourself with the Best People
Becoming a Life-Long Learner
Income Seldom Exceeds Personal Development
Communication Brings the Common Ground of Understanding
The World Can Always Use One More Great Leader
Leaving a Legacy
---
---
Powered by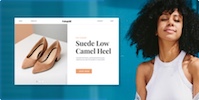 Create your own unique website with customizable templates.