Jean Chatzky



Jean Sherman Chatzky is an American financial journalist, author and motivational speaker. Chatzky has given personal financial advice on various TV shows. She is the financial editor for NBC's Today Show.

---
---
"I don't have time to deal with my money." "Managing money and investing is too intimidating." "I'm not a numbers person." "My husband takes care of our finances." "I'm just not good with money."
Jean Chatzky has heard all the excuses for why women don't deal with their finances. She used to make them herself. For the first time, Jean tells you how she made every financial mistake in the book - not paying her bills, going into credit card debt, letting her 401(k) lapse - before finally making the decision to take control of her money and her future.
Whether you've made these mistakes or you want to avoid them, if you're ready to take charge of your financial life then this is the book for you. In it, Jean shares these valuables lessons:
Where to start
How to decode financial jargon (it's easier than you think)
How to get over your "I'm not smart enough to deal with money" feelings
Why being a "good-enough investor" will make you more money in the long-term (while trying to be a "great investor" will drive you crazy)
Why you might think you are bad at math, and why that doesn't have to be true
How (and where) to save your money
Why women make better investors, and higher returns, than men
Jean is famous for her ability to explain money and investing. In a clear and accessible way, she breaks down all the scariest parts of dealing with money, from investing in stocks to saving for your retirement to make them doable, easy, and yes, even enjoyable. She also includes throughout a "Map to a Million," great tips on easy and quick financial changes you can make immediately... that really add up!
---
A powerfully simple, must-have manifesto on money with more than 90 wealth-building rules from the Today show's finance guru. In a time of great financial uncertainty, this is the book everyone must read. The bottom line: Money is simple and people make it complicated. Written in her trademark warm, witty voice, and with a special Dos and Don'ts section, Money Rules: The Simple Path to Lifelong Security by Jean Chatzky is the only book readers really need to achieve true financial health and happiness. Chatzky's advice is reassuring, straightforward, and often counter-intuitive, including:
Date your stocks; don't marry them.
More money won't always make you more happy
To spend less, carry Benjamins, not Jacksons
If you can't explain it, don't invest in it
'Free' can be very expensive
---
Jean Chatzky has been working with viewers of NBC's Today show for a series on how to get out of debt once and for all. Her method, both on TV and in this book, is simple yet powerful: the key is saving just $10 a day that you currently waste. It doesn't sound like much, a movie ticket or lunch for two at McDonald's, but $10 really can take you from debt to wealth in just a few years. And because it doesn't feel like an impossible goal, people are more likely to stick with Chatzky's plan than an extreme regimen of spending cutbacks. Chatzky is focusing on debt because it's the single biggest threat to our financial health. The average American family has sixteen credit cards and high-rate debt of more than $8000, not even counting car loans and mortgages. They pay more than $1000 a year in interest alone. Debt makes people feel depressed and overwhelmed, leaving them without enough money for the truly important things in life - education, retirement, owning a home, feeling secure. Chatzky, one of America's most popular personal finance experts, writes in down-to-earth, woman-next-door language about how to get started right away, without giving up the things that truly give you pleasure. She offers practical, accessible strategies to help readers find the money to pay off their bills, lower their interest rates, and improve their credit scores. Featuring real-life examples of people featured on her Today show series, Pay It Down! can transform debtors into future millionaires.

---
Jean Chatzky, the popular Today Show financial editor and Oprah contributor, shows readers how to navigate the critical challenges and universal conundrums of personal finance in Money 911. A lifesaver in difficult economic times, Money 911 answers the tough financial questions about how to manage your money in the face of life-altering events. Chatzky offers clear, optimistic, timely, and intelligent advice for any recession victim who might be suffering the slings and arrows of unanticipated economic misfortune.

---
Can you really start from nothing and become truly secure financially? What's the difference between you and Warren Buffett? Between you and your boss? Or between you and your successful neighbor? What do the financially comfortable have that you don't? It's not that those people were born into money, caught a lucky break, or have an Ivy League education. It's not even that they are smarter than you or make more money than you do each year. So what do they have that you don't... at least not yet? What's The Difference?
Trusted financial coach Jean Chatzky shares the secrets her groundbreaking research of the self-made wealthy has uncovered so that anyone can break through the barriers that stand between them and true financial freedom. Find out why it's important to:
Get happy, but not too happy

Do what you love, but don't quit your day job

Read every day

Remember that failure is not an option - it's a necessity

Harness your intuition to take risks that make sense

Practice the Kevin Bacon Principle–make connections

Say thank you - and mean it

Make your money work as hard as you do
Through candid interviews and a study of more than five thousand people, Jean reveals the traits and habits of those who have moved from the lowest economic strata to the highest. The Difference helps you take a look at where you are now and offers simple strategies for going where you want to go. The Difference, you'll see, is within you: You have the power to determine your financial future and achieve the next level of wealth.
---
Millions of Americans have turned to Jean Chatzky for financial advice, thanks to her weekly appearances on NBC's Today and her column in Money magazine. Now, in The Ten Commandments of Financial Happiness, she analyzes the results of a unique survey in which she questioned 1,500 Americans about their financial attitudes and behaviors. She looks at how much money people actually do need to guarantee a happy, comfortable life. And gets down to the nitty-gritty, isolating behaviors that, if adopted, can significantly improve a life. The results of this proprietary survey are remarkable. Chatzky found that while a certain amount of money buys comfort, money can't make you happy - at least not in the way most people believe it can. But it can make you miserable, if you're managing it wrong. That's why it's time to make a change.

In her frank, engaging style, Chatzky explains how to "own your money" to create a happy and comfortable life. She outlines the financial habits of happy people and shows how anyone can be a part of this group, no matter what they earn. Filled with fresh insights and real life examples, The Ten Commandments of Financial Happiness reaffirms that finances don't have to be a source of stress and that living within your means can be extremely rewarding.

---
The financial expert from the NBC's "Today" show offers reassuring insights and advice in this definitive guide that helps readers manage their money in the 21st century.





---
For the first time, Jean Chatzky brings her expertise to a young audience. Chatzky provides her unique, savvy perspective on money with advice and insight on managing finances, even on a small scale.
This book will reach kids before bad spending habits can get out of control. With answers and ideas from real kids, this grounded approach to spending and saving will be a welcome change for kids who are inundated by a consumer driven culture. This book talks about money through the ages, how money is actually made and spent, and the best ways for teens to earn and save money.

---
---
Powered by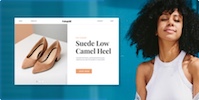 Create your own unique website with customizable templates.