Investing



It is crucial that you invest in your financial education first before you start to invest your money. Read the recommended titles to explore the different investment vehicles to grow your wealth. Check out some useful articles on investing your money here.
---
---
This classic text is annotated to update Benjamin Graham's timeless wisdom for today's market conditions. The greatest investment advisor of the twentieth century, Benjamin Graham, taught and inspired people worldwide. Graham's philosophy of "value investing," which shields investors from substantial error and teaches them to develop long-term strategies, has made The Intelligent Investor the stock market bible ever since its original publication in 1949. Over the years, market developments have proven the wisdom of Graham's strategies. While preserving the integrity of Graham's original text, this revised edition includes updated commentary by noted financial journalist Jason Zweig, whose perspective incorporates the realities of today's market, draws parallels between Graham's examples and today's financial headlines, and gives readers a more thorough understanding of how to apply Graham's principles. Vital and indispensable, this Harper Business Essentials edition of The Intelligent Investor is the most important book you will ever read on how to reach your financial goals.


---
An updated look at best rules of investing provided by two of the world's greatest financial thinkers. In the updated edition of The Elements of Investing, authors Charles Ellis and Burton Malkiel, two of the world's greatest financial thinkers, have again combined their talents to produce a straight-talking book about investing and saving. Written with every investor in mind, this reliable resource will put you on a path towards a lifetime of financial success. Page by page, Malkiel and Ellis skillfully focus their message to address the essentials and offer a set of simple, but powerful thoughts on how to avoid Mr. Market and his "loser's game," and instead enjoy the "winner's" approach to investing. All the investment rules and principles you need to succeed are here, with clear advice on how to follow them.
Shows you how to focus on the long term instead of following market fluctuations that are likely to lead to costly investing mistakes
Contains investment insights that can carry you all the way to, and through, retirement
Written by Burton G. Malkiel, the bestselling author of A Random Walk Down Wall Street, and Charles D. Ellis, the bestselling author of Winning the Loser's Game
A disciplined approach to investing, complemented by understanding, is all you need to enjoy success. This practical guide explains what you really need to know and puts you on the right course for long-term success through all kinds of markets.
---
Investing is all about common sense. Owning a diversified portfolio of stocks and holding it for the long term is a winner's game. Trying to beat the stock market is theoretically a zero-sum game (for every winner, there must be a loser), but after the substantial costs of investing are deducted, it becomes a loser's game. Common sense tells us, and history confirms, that the simplest and most efficient investment strategy is to buy and hold all of the nation's publicly held businesses at very low cost. The classic index fund that owns this market portfolio is the only investment that guarantees you with your fair share of stock market returns.To learn how to make index investing work for you, there's no better mentor than legendary mutual fund industry veteran John C. Bogle. Over the course of his long career, Bogle, founder of the Vanguard Group and creator of the world's first index mutual fund, has relied primarily on index investing to help Vanguard's clients build substantial wealth. Now, with The Little Book of Common Sense Investing, he wants to help you do the same. Filled with in-depth insights and practical advice, The Little Book of Common Sense Investing will show you how to incorporate this proven investment strategy into your portfolio. It will also change the very way you think about investing. Successful investing is not easy, it requires discipline and patience. But it is simple. For it's all about common sense. With The Little Book of Common Sense Investing as your guide, you'll discover how to make investing a winner's game:
Why business reality - dividend yields and earnings growth - is more important than market expectations
How to overcome the powerful impact of investment costs, taxes, and inflation
How the magic of compounding returns is overwhelmed by the tyranny of compounding costs
What expert investors and brilliant academics - from Warren Buffett and Benjamin Graham to Paul Samuelson and Burton Malkiel - have to say about index investing
You'll also find warnings about investment fads and fashions, including the recent stampede into exchange traded funds and the rise of indexing gimmickry. The real formula for investment success is to own the entire market, while significantly minimizing the costs of financial intermediation. That's what index investing is all about. And that's what this book is all about.
---
Whether you're a complete investing novice or just confused about all the contradictory advice out there, A Beginner's Guide to Investing is an accessible guide to growing your money the smart and easy way. Throw away the get-rich quick schemes that never work and turn off the financial news and it's constant noise. Whether your dream is protecting your assets in a turbulent market or growing your wealth so that you can retire in style, this book is the blueprint.
You can be a successful investor - really. Join Ivy Bytes, an innovative start-up dedicated to creating accessible content on crucial issues, and Alex Frey, a lifelong investor, as they show you:
How you can realistically expect to double your money every 7-10 years
Why most investors achieve stunningly poor returns on their money - and how to avoid turning into one of them
How to choose an investment account that you can keep for the rest of your life

How to out-perform the vast majority of professional investors while taking less risk
How to quickly create a portfolio of diversified ETFs (exchange traded funds)
How to put in as few as three to five hours every year on your investing - and still beat 80% of investors
Why you may not be properly diversified in holding the most popular index mutual funds
How endowments like Yale university have consistently beaten the overall stock market

Why the vast majority of mutual funds fail to live up to their promise
Why your financial adviser and mutual fund manager might be getting more rich than you off of your investments
What the terms "beta" and "alpha" mean - and why understanding them is critical to retiring rich
How to maximize your tax savings by using a 401(k) and IRA
When and how to re-balance your portfolio
How to have the confidence to manage your money for life

---
Invest in your financial future with this valuable, popular, and easy-to-use guide. This latest edition of Investing For Dummies is infused with new and updated material to help you ramp up your portfolio today! This includes time-tested advice, updates to investing recommendations, and strategies that reflect changing market conditions. Investing may be an intimidating prospect, but this resource will serve as your primer on all aspects of the topic, including how to develop and manage a portfolio, invest in stocks, bonds, mutual funds, and real estate, open a small business, and understand the critical tax implications of your investing decisions. Updates have been made to sections on investing resources, health insurance, retirement planning, and investment options, among others. Investing For Dummies will help ease you into investing confidently. Dive into the new content to get sage advice regardless of where you are in your investment planning stage - beginning to develop plans, investing through a company 401(k), or seeking to shore up your nest egg prior to retirement, this book covers it all.
Addresses all aspects of investing, including how to develop and manage a portfolio that includes various investment instruments
Features expanded and updated coverage on investing resources, retirement planning, tax laws, investment options, and real estate
Offers time-tested advice and strategies from Eric Tyson, a nationally-recognized personal finance counselor and bestselling author
If you're looking to get sound guidance and trusted investment strategies, Investing For Dummies sets you up to take control of your investment options.
---
Become the ultimate investor. End those fears that keep you up at night regarding the financial choices you make. By reading Rich Dad's basic rules of investing, you can reduce your investment risk and convert your earned income into passive and portfolio income. That means you keep more of your income-not the government. Rich Dad's Guide to Investing is just that - a guide. It offers no guarantees, just as Robert Kiyosaki's rich dad offered him no guarantees? only guidance. But if you?re interested in the inside look at an entrepreneur's financial plan to be rich, this is the book for you.


---
The Neatest Little Guide to Stock Market Investing has established itself as a clear, concise, and highly effective approach to stocks and investment strategy. Rooted in the principles that made it invaluable from the start, this completely revised and updated edition of The Neatest Little Guide to Stock Market.
Accessible and intelligent, The Neatest Little Guide to Stock Market Investing is what every investor needs to keep pace in the current market.
Investing shares a wealth of information, including:
What has changed and what remains timeless as the economy recovers from the sub-prime crash
All-new insights from deep historical research showing which measurements best identify winning stocks
A rock-solid value averaging plan that grows 3 percent per quarter, regardless of the economic climate
An exclusive conversation with legendary Legg Mason portfolio manager Bill Miller, revealing what he learned from the crash and recovery
Thoroughly updated resources emphasizing online tools, the latest stock screeners, and analytical sites that best navigated recent trends

---
Learn how to invest your money the smart way. All forms of investment share a common purpose: to provide for a better future. Stock market investing is one of the best tools you can use to build a more secure financial foundation for you and your family. However, for those of us who aren't professional stockbrokers, the process of stock market investing can seem complex and bewildering. Stock Market Investing for Beginners will arm you with the information you need to understand the basics of stock market investing, and start taking control of your financial future. Stock Marketing Investing for Beginners will take the frustration and intimidation out of stock market investing, so that you can make the investments that are right for your financial goals. Stock Market Investing for Beginners gives you the tools to start investing wisely and successfully, with:
Straightforward explanation of the fundamentals of stock market investing
10 key stock marketing investing questions answered
5 strategies for picking winners
Useful advice on buying, selling, owning, and diversifying
Invaluable tips on building your financial portfolio through stock marketing investing
The sooner you start investing, the better off you will be. Stock Market Investing for Beginners will show you how to make a small investment now, for a better tomorrow.
---
Warren Buffett built Berkshire Hathaway into something remarkable and Fortune journalist Carol Loomis had a front-row seat for it all. When Carol Loomis first mentioned a little-known Omaha hedge fund manager in a 1966 Fortune article, she didn't dream that Warren Buffett would one day be considered the world's greatest investor, nor that she and Buffett would quickly become close personal friends. As Buf­fett's fortune and reputation grew over time, Loomis used her unique insight into Buffett's thinking to chronicle his work for Fortune, writ­ing and proposing scores of stories that tracked his many accomplishments and also his occa­sional mistakes. Now Loomis has collected and updated the best Buffett articles Fortune published between 1966 and 2012, including thirteen cover stories and a dozen pieces authored by Buffett himself. Loomis has provided commentary about each major arti­cle that supplies context and her own informed point of view. Readers will gain fresh insights into Buffett's investment strategies and his thinking on management, philanthropy, public policy, and even parenting. Some of the highlights include:
The 1966 A. W. Jones story in which Fortune first mentioned Buffett.
The first piece Buffett wrote for the magazine, 1977's "How Inf lation Swindles the Equity Investor."
Andrew Tobias' 1983 article "Letters from Chairman Buffett," the first review of his Berk­shire Hathaway shareholder letters.

Buffett's stunningly prescient 2003 piece about derivatives, "Avoiding a Mega-Catastrophe."
His unconventional thoughts on inheritance and philanthropy, including his intention to leave his kids "enough money so they would feel they could do anything, but not so much that they could do nothing."
Bill Gates's 1996 article describing his early impressions of Buffett as they struck up their close friendship.
Scores of Buffett books have been written, but none can claim this work's combination of trust between two friends, the writer's deep under­standing of Buffett's world, and a very long-term perspective.
---
By arranging Buffett's lengthy writings thematically, Cunningham's classic clarifies all the principles of Buffett's philosophy of business and investing. Buffett repeatedly declares The Essays "Recommended Reading".





---
Did you know Warren Buffett, the world's wealthiest stock investor, is quoted as saying 3 books have shaped his investment philosophy? The 3 books that gave him this wisdom are: The Wealth of Nations (pub. 1776) by Adam Smith, Security Analysis (pub. 1934) by Benjamin Graham, and The Intelligent Investor (pub. 1949), also by Benjamin Graham. In fact, Benjamin Graham was Buffett's professor at Columbia and the most influential financial advisor he ever had.
So, have you ever tried reading Graham's books? Many might agree the books are as exciting as listening to Ben Stein read the 30th page of The Wall Street Journal. It is time we fixed that. Instead of keeping these billion-dollar secrets hidden behind thousands of pages of financial jargon, I wrote one simple guide - Warren Buffett's Three Favorite Books. If you're looking for a guide that explains how the wealthy really think and buy assets, you're in the right place. This isn't a get-rich-quick book. Instead, this is where your investing techniques take a turn in the road. This book will teach you how to accumulate assets and become very wealthy over decades of wise decisions and proper asset valuation. The best part about the book is the methods are taught in an easy-to-follow and understandable scenario for all to enjoy!


---
"Throughout the ages, many things have been used as currency: livestock, grains, spices, shells, beads, and now paper. But only two things have ever been money: gold and silver. When paper money becomes too abundant, and thus loses its value, man always turns back to precious metals. During these times there is always an enormous wealth transfer, and it is within your power to transfer that wealth away from you or toward you." - Michael Maloney.
The Advanced Guide to Investing Gold and Silver tells readers:
The essential history of economic cycles that make gold and silver the ultimate monetary standard.
How the U.S. government is driving inflation by diluting our money supply and weakening our purchasing power
Why precious metals are one of the most profitable, easiest, and safest investments you can make
Where, when, and how to invest your money and realize maximum returns, no matter what the economy's state
Essential advice on avoiding the middleman and taking control of your financial destiny by making your investments directly
---
---
Powered by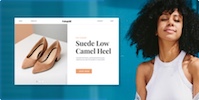 Create your own unique website with customizable templates.