Inspiration



Want to live a successful life? Discover success secrets and be inspired by the stories of how others succeed despite the challenges and obstacles confronting them. Read some motivational and uplifting articles here.
---
---
Being unstoppable is about believing and achieving. It's about having faith in yourself, your talents and your purpose and, most of all, in God's great love and His divine plan for your life. Millions around the world recognize the smiling face and inspirational message of Nick Vujicic. Despite being born without arms or legs, Nick's challenges have not kept him from enjoying great adventures, a fulfilling and meaningful career, and loving relationships. Nick has overcome trials and hardships by focusing on the promises that he was created for a unique and specific purpose, that his life has value and is a gift to others, and that no matter the despair and hard times in life, God is always present. Nick credits his success in life to the power that is unleashed when faith takes action. But how does that happen? In Unstoppable Nick addresses adversity and difficult circumstances that many people face today, including personal crises, relationship issues, career and job challenges, health and disability concerns, self-destructive thoughts, emotions and addictions, bullying, persecution, cruelty, and intolerance, balance in body, mind, heart, and spirit, service to others. Through stories from his own life and the experiences of many others, Nick explains how anyone wanting a "ridiculously good life" can respond to these issues and more to become unstoppable. What's standing in your way? Are you ready to become unstoppable?


---
What Would Your Life be Like if Anything Were Possible? Born without arms or legs, Nick Vujicic overcame his disabilities to live an independent, rich, fulfilling, and "ridiculously good" life while serving as a role model for anyone seeking true happiness. Now an internationally successful motivational speaker, Nick eagerly spreads his central message: the most important goal is to find your life's purpose and to never give up, despite whatever difficulties or seemingly impossible odds stand in your way. Nick tells the story of his physical disabilities and the emotional battle he endured while learning to deal with them as a child, teen, and young adult. "For the longest, loneliest time, I wondered if there was anyone on earth like me, and whether there was any purpose to my life other than pain and humiliation." Nick shares how his faith in God has been his major source of strength, and he explains that once he found a sense of purpose - inspiring others to better their lives and the world around them - he found the confidence to build a rewarding and productive life without limits. Let Nick inspire you to start living your own life without limits.


---
Maybe it was a grandparent, or a teacher, or a colleague. Someone older, patient and wise, who understood you when you were young and searching, helped you see the world as a more profound place, gave you sound advice to help you make your way through it. For Mitch Albom, that person was Morrie Schwartz, his college professor from nearly twenty years ago. Maybe, like Mitch, you lost track of this mentor as you made your way, and the insights faded, and the world seemed colder. Wouldn't you like to see that person again, ask the bigger questions that still haunt you, receive wisdom for your busy life today the way you once did when you were younger?
Mitch Albom had that second chance. He rediscovered Morrie in the last months of the older man's life. Knowing he was dying, Morrie visited with Mitch in his study every Tuesday, just as they used to back in college. Their rekindled relationship turned into one final "class": lessons in how to live. Tuesdays with Morrie is a magical chronicle of their time together, through which Mitch shares Morrie's lasting gift with the world. It's been ten years since Mitch Albom first shared the wisdom of Morrie Schwartz with the world. Now–twelve million copies later–in a new afterword, Mitch Albom reflects again on the meaning of Morrie's life lessons and the gentle, irrevocable impact of their Tuesday sessions all those years ago...
---
"A masterpiece." - Publishers Weekly

"An absolute wonder - tender, transporting, and deeply moving." - Scott Turow, author of Presumed Innocent
"The nonfiction equivalent to Paulo Coelho's The Alchemist." - Sydney Morning Herald
"A faith journey that could become a classic." - Jim Wallis, author of The Great Awakening
"Everybody should read it." - Hoda Kotb in People, Best Book of 2009
"Albom helps show the true definition of 'Church.' It is not the building, it is the people and their faith." - Bishop T.D. Jakes, Chief Pastor, The Potter's House

---
A must for anyone wanting to improve their lives and their positive thinking. There have been more millionaires and indeed, billionaires, who have made their fortunes as a result of reading this success classic than any other book every printed. Napolean Hill's "Think and Grow Rich" is the author's most famous work. This is the COMPLETE Reference Book. A true masterpiece with the fundamentals of the Success philosophy.



---
The Ultimate Challenge: To Be Better Than Good. In the real-life stories Zig shares, drawn from nearly fifty years as a world-class motivational author, speaker, and businessman, you'll discover how others have risen above fear and failure to embrace the quality of life they were meant to have. Their experiences will teach you how to accomplish more than you ever dreamed possible, even as you learn:
The three pillars of the Better Than Good life
New discoveries that will motivate you for life
How to develop a strategic plan that accomplishes your goals
What often keeps good people from reaching the ultimate level of productivity and happiness
Ways to form better-than-good habits that can take you to new horizons of success
Let the master of motivation help you clear your mind of failure-prone thinking, as together with Zig Ziglar, you redefine success and take hold of your dreams. Let him inspire you to be Better Than Good!
---
---
Powered by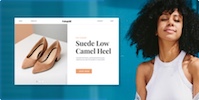 Create your own unique website with customizable templates.