Howard Dayton



Howard Dayton graduated from Cornell University and served two and a half years as a naval officer. After developing a successful railroad-themed restaurant in Orlando, Florida, Howard began his commercial real estate development career in 1972, specializing in office development. After a business partner challenged him to study the Bible to discover what God teaches about handling money, Howard's life was profoundly changed. The Lord gave him a passion to share these life-changing principles, resulting in the authorship of five books, Your Money: Frustration or Freedom, Your Money Counts, Free and Clear, Your Money Map and Money and Marriage God's Way. He also has authored five popular small group studies and produced several video series.

---
---
With the economy reeling in the wake of the recent recession, many people are experiencing such financial challenges as credit card debt, downsizing, dead-end jobs, and inadequate or depleted savings. With these challenges come others as well. Recent studies confirm that more than half of all divorces are the result of financial pressures at home. And spiritually, many people are struggling to maintain a biblical perspective amidst the constant tug of materialism. But there is hope. The Bible has a lot to say about money. In fact, the Bible is a veritable blueprint for managing your finances. In Your Money Counts, trusted financial expert Howard Dayton shows you how to manage your personal finances in a highly practical, biblically-based way.

---
Millions of people are lost in debt and teetering on the brink of financial insecurity-and all they really need is a good map. By revealing key biblical principles of finance, Your Money Map steers readers toward wise money management through seven financial destinations anyone can reach. It describes each destination, from saving $1,000 and creating a spending plan, to reducing debt and making wise, long-term investments. No matter how distant the final destination may seem, Your Money Map provides realistic steps and all the necessary tools to achieve them. The end result? True freedom to invest your time and resources in furthering the Great Commission.
The path to financial freedom may seem too steep to climb, but this book will help you achieve the summit, one destination at a time. Set your sights on the biblical principles that will help you reach your destination!
---
Overwhelmed with debt? There is hope and freedom for you no matter how big your problem. Skyrocketing debt has crippled and divided millions in this age of rampant credit, interest-only mortgages, and record loan defaults. The way out from under debt burdens is not a declaration of bankruptcy, but surrender to the Word of God. Becoming debt-free may seem an impossible dream for many, but it is actually an attainable goal according to Howard Dayton, president of Crown Financial Ministries. He overcame his own struggle with debt by applying God's principles to managing his finances, principles he lays out in this practical, encouraging, never-give-up book.

---
Some people adopt an "It'll all work out somehow" attitude toward marriage and finances. But sadly, it often doesn't work out. Financial woes and marriage troubles can rob couples of precious opportunities to savor the blessings of companionship, family, and peace that God intends for His people. Money and Marriage God's Way will help you discover God's approach to growing your finances and strengthening your relationship with your mate. It highlights key issues like debt, conflict, spending, investing, saving, and budgeting. Regardless of the books, magazines, or television programs you've seen, nothing compares with money and marriage God's way. Unique features include stories of real-life couples, discussion of common difficulties and solutions based on Biblical principles, and end-of-chapter interaction sections.
"Money and Marriage God's Way is one of those books that is long over due. There are many books about marriage or finances but few which address money in the context of everyday married life. With today's economic situation, marriages are experiencing more and more problems related to finances. Howard does an excellent job in providing a fresh, new set of "lens" for couples to look through regarding money and how it affects their marriage. If there is anything our culture needs it is a new, fresh and hopeful approach to this topic. I encourage you to get this book!" - MITCH TEMPLE, Speaker and Author of The Marriage Turnaround.
---
This world teaches kids that money and possessions are a source of pride and self-worth. Nothing could be farther from biblical truth. The ABC's of Handling Money God's Way is an excellent tool to combat these fallacies and teach children basic principles of working, giving, saving, and spending.

This colorful, story-based workbook will engage children ages 5-7 and keep them interested as they learn that God's plan for handling our finances is so much better than the world's way.

---
This 12-week curriculum is fashioned much the same as The ABC's of Handling Money God's Way, but is designed for children ages 8-12.

Includes Scripture memorization, more in-depth questions, and activities to apply what each chapter has taught.
---
---
Powered by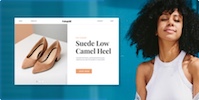 Create your own unique website with customizable templates.