Debt Management



Got debt? Credit cards usage out of control? Learn how to get out debt and use debt wisely as part of your wealth building process. Read the articles on debt management here.
---
---
Tired of getting to the end of the money before you get to the end of the month? Wish you were in control? Gail's straightforward approach to money management is based on self-control, hard work, and prioritizing what's really important. Debt-Free Forever will show you how to:
figure out how much you've actually been spending

calculate how much you owe - and what it's costing you
build a budget that works
maximize your debt repayments so you can be free of consumer debt in 3 years or less
prepare for a rainy day so it doesn't mean a major setback
set goals for your new, debt-free life
Make no mistake: Getting out of debt isn't easy. But in Debt-Free Forever, Gail gives you a clear strategy and the steps needed to implement it. So if you're finished with excuses, overdue notices, and maxed-out credit cards, pick up this book, follow Gail's plan, and start becoming debt-free forever.
---
With people's credit, mortgages, car payments, salaries, commissions, and bills fluctuating daily, Debt-Free Living has never looked more attractive. This bestselling book has been updated and revised to reflect today's realities alongside timeless biblical truth. Learn about the origin of most financial troubles and break out of the debt cycle. Debt-Free Living is a necessary resource to battle the ever-present temptation and trappings of more and more debt that keep weighing you down.



---
Most of us grew up with the idea that there is good debt and there is bad debt. Good debts are generally considered to be debts you incur to buy things that can go up in value - like a home or college education. Bad debts are things like credit card balances, where you borrowed money to buy things that depreciate or go down in value, like most consumer goods. But as America's favorite financial coach, David Bach, points out, in difficult times there is no such thing as good debt. There is only debt. And all debt is too expensive - if what you desire is FREEDOM! In fact, Bach believes the best investment you can make today is to pay down your debt, faster and smarter than you have ever attempted before - starting today!
In Debt Free for Life, #1 New York Times bestselling author David Bach has written his most groundbreaking and important book since The Automatic Millionaire, giving us the knowledge, the tools, and the mindset we need to get out of debt and achieve financial freedom - forever! Offering a revolutionary approach to personal finance that teaches you how to pay down your debt and adopt a whole new way of living - debt free. Bach unveils the Debt Wise program that empowers you to pare down your debt automatically. You'll learn how to calculate your Debt Freedom Day - the actual date you will be completely free of debt. And you'll discover that when you are debt free, you need a lot less money to live on. You can retire, even with a smaller nest egg - perhaps earlier than you expected. David Bach has coached millions to pay off their debt and now he can guide you. Whether you have home loans, student loans, car loans, credit card debt - paying down your debt is truly a game you can win, if you know the rules. Debt Free For Life will teach you the rules and give you the tools to buy back your freedom.


---
Overwhelmed with debt? There is hope and freedom for you no matter how big your problem. Skyrocketing debt has crippled and divided millions in this age of rampant credit, interest-only mortgages, and record loan defaults. The way out from under debt burdens is not a declaration of bankruptcy, but surrender to the Word of God. Becoming debt-free may seem an impossible dream for many, but it is actually an attainable goal according to Howard Dayton, president of Crown Financial Ministries. He overcame his own struggle with debt by applying God's principles to managing his finances, principles he lays out in this practical, encouraging, never-give-up book.


---
OUT OF THE RED
Do this month's bills pile up before you've paid last month's?
Do you regularly receive past-due notices?
Do you get letters threatening legal action if immediate payment is not made?
Do the total amounts of your revolving charge accounts keep rising?
INTO THE BLACK
Whether you are currently in debt or fear you're falling into debt, you are not alone. Sixty million Americans - from doctors to secretaries, from executives to the unemployed - face the same problem and live under the same daily stress. Based on the proven techniques of the national Debtors Anonymous program, here is the first complete, step-by-step guide to getting out of debt once and for all. You'll learn
How to recognize the warning signs of serious debt
How to negotiate with angry creditors, collection agencies, and the IRS
How to design a realistic and painless payback schedule
How to identify your spending blind spots
How to cope with the anxiety and daily pressures of owing money
Plus the three cardinal rules for staying out of debt forever

---
Struggling with debt? Get realistic help that's actually useful, from Liz Weston, one of the most popular and respected personal finance experts! Today, people struggling with debt have far fewer options: lenders are stingier, which makes it harder to avert disaster, or to recover from setbacks like foreclosure, short sales, or bankruptcy. (Meanwhile, people with good credit have more options than ever, including some of the lowest interest rates in decades.) You need an up-to-date guide that can help you assess options, find help, discover opportunities, and take action that works. Liz Weston's Deal with Your Debt, Updated and Revised Edition is that guide. Weston reveals why most "conventional wisdom" about debt is just dead wrong. For most people, it's simply impractical to pay off every dime of debt, and live forever debt free. In fact, doing that can leave you a lot poorer in the long run. You're more likely to give up, or pay off the wrong debts. You could leave yourself too little flexibility to survive a financial crisis. You could neglect saving for retirement. You might even wind up in bankruptcy -- just what you're trying to avoid! For most people, it's smarter to control and manage debt effectively. In this extensively updated guide, Weston shows how to do that. You'll learn which debts can actually help build wealth over time, and which are simply toxic. You'll find up-to-date, real-world strategies for assessing and paying off debt, money-saving insights on which debts to tackle first, and crucial information about everything from debt consolidation loans to credit scores and credit counseling. Weston offers practical guidelines for assessing how much debt is safe -- and compassionate, realistic guidance if you've gone beyond the safety zone. If you've ever worried about debt, you'll find the new edition of Deal with Your Debt absolutely indispensable.


---
---
Powered by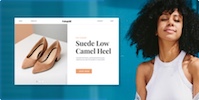 Create your own unique website with customizable templates.