David Bach

David L. Bach is an American financial author, television personality, motivational speaker, entrepreneur and founder of FinishRich.com.

---
---
What's the secret to becoming a millionaire?
For years people have asked David Bach, the national bestselling author of Smart Women Finish Rich, Smart Couples Finish Rich, and The Finish Rich Workbook, what's the real secret to getting rich? What's the one thing I need to do? Now, in The Automatic Millionaire, David Bach is sharing that secret.

The Automatic Millionaire starts with the powerful story of an average American couple - he's a low-level manager, she's a beautician - whose joint income never exceeds $55,000 a year, yet who somehow manage to own two homes debt-free, put two kids through college, and retire at 55 with more than $1 million in savings. Through their story you'll learn the surprising fact that you cannot get rich with a budget! You have to have a plan to pay yourself first that is totally automatic, a plan that will automatically secure your future and pay for your present.

David Bach gives you a totally realistic system, based on timeless principles, with everything you need to know, including phone numbers and websites, so you can put the secret to becoming an Automatic Millionaire in place from the comfort of your own home. This one little book has the power to secure your financial future. Do it once--the rest is automatic!

---
Is it too late for me to get rich? Over and over, people share their fears with David Bach, America's leading money coach and the number-one national best-selling author of The Automatic Millionaire. "If only I had started saving when I was younger!" they say. "Is there any hope for me?" There IS hope, and help is here at last! In Start Late, Finish Rich, David Bach takes the "Finish Rich" wisdom that has already helped millions of people and tailors it specifically to all of us who forgot to save, procrastinated, or got sidetracked by life's unexpected challenges.

Whether you are in your thirties, forties, fifties, or even older, Bach shows that you really can start late and still live and finish rich – and you can get your plan in place fast. In a motivating, swift read you learn how to ramp up the road to financial security with the principles of spend less, save more, make more - and most important, LIVE MORE. And he gives you the time tested plan to do it.

The Start Late, Finish Rich promise is bold and clear:
Even if you are buried in debt – there is still hope.
You can get rich in real estate – by starting small.
Find your "Latte Factor" – and turbo charge it to save money you didn't know you had.
You can start a business on the side – while you keep your old job and continue earning a paycheck.
You can spend less, save more and make more – and it doesn't have to hurt.

David Bach gives you step-by-step instructions, worksheets, phone numbers and website addresses - everything you need to put your Start Late plan into place right away. And he shares the stories of ordinary Americans who have turned their lives around, at thirty, forty, fifty, even sixty years of age, and are now financially free. They did it, and now it's your turn. With David Bach at your side, it's never too late to change your financial destiny. It's never too late to live your dreams. It's never too late to be free.

---
From first-time newlyweds to people on their second or third marriage, couples face an overwhelming task when it comes to money management. Nationally renowned financial advisor and bestselling author David Bach knows that it doesn't have to be this way.

In Smart Couples Finish Rich, he provides couples with easy-to-use tools that cover everything from credit card management, to investment advice, to long-term care. You and your partner will learn how to work together as a team to identify your core values and dreams, creating a financial plan that will allow you to achieve security, provide for your family's future financial needs, and increase your income. Together, you'll learn why couples that plan their finances together, stay together!
---
With hundreds of thousands copies in print around the world, Smart Women Finish Rich, by renowned financial advisor David Bach, has shown women of all ages and backgrounds how to take control of their financial future and finish rich.

Whether you're working with a few dollars a week or a significant inheritance, Bach's nine-step program gives you tools for spending wisely, establishing security, and aligning money with your values. Plus, in this completely revised and updated edition, David Bach includes critical new long-term investment advice, information on teaching your kids about money, internet resources, and new ways to attract greater wealth–personal and financial–into your life.

---
Owning a home has always been the American Dream, and in The Automatic Millionaire Homeowner, David Bach shows that buying a home and investment properties is not only possible, it is still the surest way to reach your seven-figure dreams on an ordinary income.

Whether you are a renter or already own a home, Bach's book offers a lifelong strategy for real estate based on timeless wisdom that is tried and true - in any market. He includes everything you need to know, with step-by-step instructions, including phone numbers and web sites, so you can get started right away. As long as you're alive, you have to live somewhere. Why not let where you live make you financially secure and ultimately rich? David Bach will show you how.
---
Most of us grew up with the idea that there is good debt and there is bad debt. Good debts are generally considered to be debts you incur to buy things that can go up in value - like a home or college education. Bad debts are things like credit card balances, where you borrowed money to buy things that depreciate or go down in value, like most consumer goods. But as America's favorite financial coach, David Bach, points out, in difficult times there is no such thing as good debt. There is only debt. And all debt is too expensive - if what you desire is FREEDOM! In fact, Bach believes the best investment you can make today is to pay down your debt, faster and smarter than you have ever attempted before - starting today!

In Debt Free for Life, #1 New York Times bestselling author David Bach has written his most groundbreaking and important book since The Automatic Millionaire, giving us the knowledge, the tools, and the mindset we need to get out of debt and achieve financial freedom - forever! Offering a revolutionary approach to personal finance that teaches you how to pay down your debt and adopt a whole new way of living - debt free. Bach unveils the Debt Wise program that empowers you to pare down your debt automatically. You'll learn how to calculate your Debt Freedom Day - the actual date you will be completely free of debt. And you'll discover that when you are debt free, you need a lot less money to live on. You can retire, even with a smaller nest egg - perhaps earlier than you expected. David Bach has coached millions to pay off their debt and now he can guide you. Whether you have home loans, student loans, car loans, credit card debt - paying down your debt is truly a game you can win, if you know the rules. Debt Free For Life will teach you the rules and give you the tools to buy back your freedom.
---
---
Powered by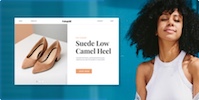 Create your own unique website with customizable templates.