Dave Ramsey

David Ramsey is an American financial author, radio host, television personality, and motivational speaker. His show and writings strongly focus on encouraging people to get out of debt.

---
---
The success stories speak for themselves in this book from money maestro Dave Ramsey. Instead of promising the normal dose of quick fixes, Ramsey offers a bold, no-nonsense approach to money matters, providing not only the how-to but also a grounded and uplifting hope for getting out of debt and achieving total financial health.

Ramsey debunks the many myths of money (exposing the dangers of cash advance, rent-to-own, debt consolidation) and attacks the illusions and downright deceptions of the American dream, which encourages nothing but overspending and massive amounts of debt. "Don't even consider keeping up with the Joneses," Ramsey declares in his typically candid style. "They're broke!" The Total Money Makeover isn't theory. It works every single time. It works because it is simple. It works because it gets to the heart of the money problems: you.


---
What does the Bible really say about money? About wealth? How much does God expect you to give to others? How does wealth affect your friendships, marriage, and children? How much is "enough"?
There's a lot of bad information in our culture today about wealth and the wealthy. Worse, there's a growing backlash in America against our most successful neighbors, but why? To many, wealth is seen as the natural result of hard work and wise money management. To others, wealth is viewed as the ultimate, inexcusable sin. This has left a lot of godly men and women honestly confused about what to do with the resources God's put in their hands. God's ways of handling money caused them to build wealth, but then they're left feeling guilty about it. Is this what God had in mind?

In The Legacy Journey, New York Times bestselling author Dave Ramsey takes you deep into God's Word, revealing His perspective on wealth, your personal and family legacy, and how He wants to use you to further His kingdom work around the world. You can truly live, and leave, a legacy. The journey starts today.

---
Your company is only as strong as your leaders. These are the men and women doing battle daily beneath the banner that is your brand. Are they courageous or indecisive? Are they serving a motivated team or managing employees? Are they valued? Your team will never grow beyond you, so here's another question to consider. Are you growing? Whether you're sitting at the CEO's desk, the middle manager's cubicle, or a card table in your living-room-based startup, EntreLeadership provides the practical, step-by-step guidance to grow your business where you want it to go. Dave opens up his championship playbook for business to show you how to:
Inspire your team to take ownership and love what they do
Unify your team and get rid of all gossip
Handle money to set your business up for success
Reach every goal you set
---
Drawing from his years of work with thousands of families and corporate employees, Ramsey presents the ten keys that guarantee family and financial peace, including: values, goals, patience, discipline, and giving back to one's community. Using these essential steps anyone can create prosperity, live debt-free, and achieve marital bliss around the issue of finances. Filled with stories of couples, single men and women, children, and single parents. More Than Enough will show you:
How to create a budget that fits your income and creates wealth
What finances and romance have to do with one another
What role values play in your financial life
How to retire wealthy in every way
Resonating with Ramsey's down-home, folksy voice, heartwarming case histories, inspiring insights, quotations from the Bible, and exercises, quizzes, and worksheets, More Than Enough provides an inspiring wealth-building guide and a life-changing blueprint for a vital family dynamic.
---
Dave Ramsey knows what it's like to have it all. By age twenty-six, he had established a four-million-dollar real estate portfolio, only to lose it by age thirty. He has since rebuilt his financial life and, through his workshops and his New York Times business bestsellers Financial Peace and More than Enough, he has helped hundreds of thousands of people to understand the forces behind their financial distress and how to set things right-financially, emotionally, and spiritually. In this new edition of Financial Peace, Ramsey has updated his tactics and philosophy to show even more readers:
how to get out of debt and stay out
the KISS rule of investing—"Keep It Simple, Stupid"
how to use the principle of contentment to guide financial decision making
how the flow of money can revolutionize relationships

With practical and easy to follow methods and personal anecdotes, Financial Peace is the road map to personal control, financial security, a new, vital family dynamic, and lifetime peace.
---
The Financial Peace Planner: A Step-by-Step Guide to Restoring Your Family's Financial Health

Get out of debt and stay out with the help of Dave Ramsey, recently seen by millions of Today Show viewers. His practical regimen, first set forth by The Financial Peace Planner, which will be published by Penguin in January 1998.

Loaded with inspirational insights that come from personal experience, this set of books is the most valuable purchase a debt-ridden reader can make.
---
---
Powered by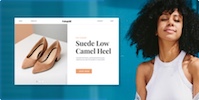 Create your own unique website with customizable templates.