Dale Carnegie

Dale Breckenridge Carnegie was an American writer and lecturer and the developer of famous courses in self-improvement, salesmanship, corporate training, public speaking, and interpersonal skills.
---
---
For more than 60 years the rock-solid, time-tested advice in this book has carried thousands of now famous people up the ladder of success in their business and personal lives. Now this previously revised and updated bestseller is available in trade paperback for the first time to help you achieve your maximum potential throughout the next century!

Learn:
Three fundamental techniques in handling people

The six ways to make people like you

The twelve ways to win people to you way of thinking

The nine ways to change people without arousing resentment
---
This book can change your life! Through Dale Carnegie's six-million-copy bestseller recently revised, millions of people have been helped to overcome the worry habit. Dale Carnegie offers a set of practical formulas you can put to work today. In our fast-paced world - formulas that will last a lifetime!
Discover how to:
Eliminate fifty percent of business worries immediately
Reduce financial worries
Avoid fatigue
Add one hour a day to your waking life
Find yourself and be yourself
How to Stop Worrying and Start Living deals with fundamental emotions and ideas. It is fascinating to read and easy to apply. Let it change and improve you. There's no need to live with worry and anxiety that keep you from enjoying a full, active and happy life!
---
Now streamlined and updated, the book that has literally put millions on the highway to greater accomplishment and success can show you how to have maximum impact as a speaker--every day, and in every situation that demands winning others over to your point of view.
---
The Financial Peace Planner: A Step-by-Step Guide to Restoring Your Family's Financial Health

Get out of debt and stay out with the help of Dave Ramsey, recently seen by millions of Today Show viewers. His practical regimen, first set forth by The Financial Peace Planner, which will be published by Penguin in January 1998.

Loaded with inspirational insights that come from personal experience, this set of books is the most valuable purchase a debt-ridden reader can make.
---
Drawing on Dale Carnegie's years of experience as a business trainer this book will show you how to overcome the natural fear of public speaking, to become a successful speaker and even learn to enjoy it. His invaluable advice includes ways to:
Develop poise

Gain self-confidence

Improve your memory

Make your meaning clear

Begin and end a presentation effectively

Interest and charm your audience

Improve your diction

Win an argument without making enemies
---
---
Powered by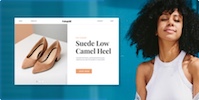 Create your own unique website with customizable templates.