Budgeting



Clueless about budgeting? No savings for retirement? Learn ways to budget and save money for a richer and secure financial future.
---
---
Build up your money muscles with America's favorite finance coach. Okay, folks, do you want to turn those fat and flabby expenses into a well-toned budget? Do you want to transform your sad and skinny little bank account into a bulked-up cash machine? Then get with the program, people. There's one sure way to whip your finances into shape, and that's with The Total Money Makeover: Classic Edition.
By now, you've heard all the nutty get-rich-quick schemes, the fiscal diet fads that leave you with a lot of kooky ideas but not a penny in your pocket. Hey, if you're tired of the lies and sick of the false promises, take a look at this - it's the simplest, most straightforward game plan for completely making over your money habits. And it's based on results, not pie-in-the-sky fantasies.
With The Total Money Makeover: Classic Edition, you'll be able to:
Design a sure-fire plan for paying off all debt—meaning cars, houses, everything
Recognize the 10 most dangerous money myths (these will kill you)
Secure a big, fat nest egg for emergencies and retirement!

---
Finances are the leading cause of marital breakdown and strife. Countless families give the false impression of being wealthy while drowning in a sea of debt. Family Financial Workbook is the best tool a family can have to manage their finances with God's direction. With a comprehensive collection of easy-to-follow worksheets, practicality is key feature of this great resource.




---
The bestselling guide to getting finances under control, now fully updated and revised for these financially challenging times. No matter your financial goal, a well-defined budget is the first step to achieving success. The Budget Kit offers consumers a foundation of knowledge, advice in reining in out-of-control spending, and necessary background information on personal investing. Judy Lawrence, trusted budget coach and personal financial counselor, uses straightforward and easy-to-understand exercises to teach readers how to meet their financial needs and goals. The Budget Kit is filled with practical forms and tools you can use to organize and keep track of your finances, as well as expert advice to help you:
Create monthly and yearly budgets
Outline a plan for repaying debt

Manage a budget on a variable income
Find spending leaks
Navigate online finances
Track medical expenses and flexible spending accounts
The Budget Kit is fully revised and now includes an updated online resource guide that directs readers to helpful websites for additional information on spending guidelines, credit card debt, and recovery issues. With Judy's tried-and-true guidance, you can get your spending under control and create a budget that will put you on the road to financial freedom!
---
When you work, take care of a family, and maintain a home, you need practical ways to make every dollar count. The Everything Budgeting Book can help you use your money wisely today and prepare for the future at the same time! This step-by-step guide will help you to:
Assess and improve your spending patterns
Find ways to save on everyday expenses

Use worksheets to keep your finances in order
Prepare for unexpected events and plan for the future
Whether you're saving for a house, a child's education, or a new car, this essential guide can help you meet your financial goals. Before long, you will be able to balance your checkbook, avoid pre-payday panic and still have money for the things you really want. So embrace your budget and start enjoying the wealth you never knew you had!
---
Create a foolproof budget that's right for you! Everyone wants a simple and practical way to manage their money, but with countless financial planners, budgeting articles, and websites available, it's not always easy to figure out where to start. Filled with only the most essential information on budgeting, this book shows you how to build a financial plan that not only meets your needs, but helps you stay on track. From prioritizing goals and listing expenses to saving regularly and planning for future finances, this book guides you through all the important steps of budgeting with realistic advice. You'll be able to create a visual portrait of your finances as well as learn how to manage your spending, stay out of debt, and build for the future. This book also includes a resource guide for free and up-to-date web tools that make the process as easy and comprehensive as possible. With The Only Budgeting Book You'll Ever Need, you will finally be able to find peace of mind knowing that you can create a realistic budget that works for your financial situation and goals.


---
Crystal Paine presents her most effective strategies designed for families of all sizes and income levels by breaking down your goals into easy, manageable steps so you can:
Achieve a complete financial makeover
Set up a realistic budget
Slash your grocery bill
Organize your time & your home
Use coupons wisely
Live simply
Become debt free
Make every dollar count


---
---
Powered by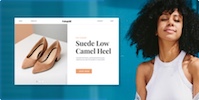 Create your own unique website with customizable templates.