Biblical Finance



Discover what the Bible says about life, money and success. Become a better steward of your finances by managing your money God's way.
---
---
What does the Bible really say about money? About wealth? How much does God expect you to give to others? How does wealth affect your friendships, marriage, and children? How much is "enough"?
There's a lot of bad information in our culture today about wealth and the wealthy. Worse, there's a growing backlash in America against our most successful neighbors, but why? To many, wealth is seen as the natural result of hard work and wise money management. To others, wealth is viewed as the ultimate, inexcusable sin. This has left a lot of godly men and women honestly confused about what to do with the resources God's put in their hands. God's ways of handling money caused them to build wealth, but then they're left feeling guilty about it. Is this what God had in mind? In The Legacy Journey, New York Times bestselling author Dave Ramsey takes you deep into God's Word, revealing His perspective on wealth, your personal and family legacy, and how He wants to use you to further His kingdom work around the world. You can truly live, and leave, a legacy. The journey starts today.


---
With the economy reeling in the wake of the recent recession, many people are experiencing such financial challenges as credit card debt, downsizing, dead-end jobs, and inadequate or depleted savings. With these challenges come others as well. Recent studies confirm that more than half of all divorces are the result of financial pressures at home. And spiritually, many people are struggling to maintain a biblical perspective amidst the constant tug of materialism.
But there is hope. The Bible has a lot to say about money. In fact, the Bible is a veritable blueprint for managing your finances. In Your Money Counts, trusted financial expert Howard Dayton shows you how to manage your personal finances in a highly practical, Biblical-based way.


---
With people's credit, mortgages, car payments, salaries, commissions, and bills fluctuating daily, Debt-Free Living has never looked more attractive. This bestselling book has been updated and revised to reflect today's realities alongside timeless biblical truth. Learn about the origin of most financial troubles and break out of the debt cycle.
Debt-Free Living is a necessary resource to battle the ever-present temptation and trappings of more and more debt that keep weighing you down.


---
Some people adopt an "It'll all work out somehow" attitude toward marriage and finances. But sadly, it often doesn't work out. Financial woes and marriage troubles can rob couples of precious opportunities to savor the blessings of companionship, family, and peace that God intends for His people.
Money and Marriage God's Way will help you discover God's approach to growing your finances and strengthening your relationship with your mate. It highlights key issues like debt, conflict, spending, investing, saving, and budgeting. Regardless of the books, magazines, or television programs you've seen, nothing compares with money and marriage God's way. Unique features include stories of real-life couples, discussion of common difficulties and solutions based on Biblical principles, and end-of-chapter interaction sections.


---
This newly revised and expanded edition decries the myth that Christians must be poor and gives readers the keys to financial prosperity. Dr. Anderson combines biblical principles with expert financial advice, equipping readers with the tools they need to attain the riches they deserve. An invaluable resource for current or would-be investors or entrepreneurs, this book not only inspires readers to become educated about finances but also spurs them on to action and compels them to move forward confidently to achieve their financial dreams. New content includes call-outs and new chapters on how to invest safely in today's market and on understanding that Jesus wasn't poor.


---
People often try managing their money apart from God's plan. Bad plan. Until people have an attitude change about money, it will continue to control and confuse them. How to Manage Your Money is an excellent tool to get readers on track toward a liberated financial life. This newly re-packaged bestseller contains updated material, plus a step-by-step, in-depth study of God's principles for money management.



---
Drawing from his years of work with thousands of families and corporate employees, Ramsey presents the ten keys that guarantee family and financial peace, including: values, goals, patience, discipline, and giving back to one's community. Using these essential steps anyone can create prosperity, live debt-free, and achieve marital bliss around the issue of finances. Filled with stories of couples, single men and women, children, and single parents, More Than Enough will show you:
How to create a budget that fits your income and creates wealth

What finances and romance have to do with one another
What role values play in your financial life
How to retire wealthy in every way
Resonating with Ramsey's down-home, folksy voice, heartwarming case histories, inspiring insights, quotations from the Bible, and exercises, quizzes, and worksheets, More Than Enough provides an inspiring wealth-building guide and a life-changing blueprint for a vital family dynamic.
---
Dave Ramsey knows what it's like to have it all. By age twenty-six, he had established a four-million-dollar real estate portfolio, only to lose it by age thirty. He has since rebuilt his financial life and has helped hundreds of thousands of people to understand the forces behind their financial distress and how to set things right-financially, emotionally and spiritually.
In this new edition of Financial Peace, Ramsey has updated his tactics and philosophy to show even more readers:
how to get out of debt and stay out
the KISS rule of investing
how to use the principle of contentment to guide financial decision making
how the flow of money can revolutionize relationships
With practical and easy to follow methods and personal anecdotes, Financial Peace is the road map to personal control, financial security, a new, vital family dynamic, and lifetime peace.
---
Doing Money God's Way presents a divine intersection between the Kingdom of God and your money. While living with no debt and having a bright retirement on the horizon are noble aspirations, is there more? Should Christians view their money differently than the world?
In Doing Money God's Way we will delve into the journey toward financial freedom prescribed in scripture. We'll discuss marriage, budgeting, paying off debt and giving. We will show you how the scriptures not only support these endeavors; they prescribe a method for attaining them. Along the way we will also answer the question "why". Why should we sacrifice to be financially free? Why should Christians view money differently? Why is money one of the tools God uses to accomplish His purpose on the earth? The answers go far beyond dollars and cents. They reach into the heart of something much more important. They reveal key strategies God is using to reach those who do not know Him.


---
God cares a great deal more about our money than most of us imagine. The sheer enormity of Scripture's teaching on this subject screams for our attention. In fact, Jesus says more about how we are to view and handle money and possessions than about any other topic, including both heaven and hell.
In Managing God's Money, Randy Alcorn breaks down exactly what the Bible has to say about how we are to handle our money and possessions in a simple, easy-to-follow format. Filled with Scripture references, Managing God's Money is the perfect reference tool for anyone who is interested in gaining a solid biblical understanding of money, possessions, and eternity.


---
Don't you wish you had more money to give? As Christians we are hard-wired with a desire to be generous givers. Unfortunately, many Christians are greatly limited in their giving potential because they don't have their money under control! Become a wise steward of your money, pay off debt, save more, and give more! Join Bob in this 31-day daily devotional as he shares his own experiences, insights, questions, and discoveries about Biblical money management and what we can do to be better stewards of our money. Each short chapter will leave you with a new Biblical insight, personal challenge, encouraging thought, and even practical steps to better control your money.


---
In 66 priceless books, God gave us the best financial advice we can find anywhere. All we need is a little help to sort it out. This concise guidebook gives us the Word on more than 70 money-related topics.





---
---
Powered by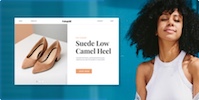 Create your own unique website with customizable templates.