Audiobook CDs

---
---
THE 7 HABITS OF HIGHLY EFFECTIVE PEOPLE is recognized as one of the most influential audio-books ever recorded. In this seminal work, Stephen R. Covey presents a holistic, integrated, principle-centred approach for solving personal and professional problems. With penetrating insights and pointed anecdotes, Covey reveals a step-by-step pathway for living with fairness, integrity, honesty and human dignity - principles that give us the security to adapt to change, and the wisdom and power to take advantage of the opportunities that change creates.

The 7 Habits have become so famous because they work. From Habit 1: Be Proactive and Habit 2: Begin with the End in Mind, millions of people have worked their way through the 7 and found in them a key to transforming their lives.

Translated into thirty-four languages THE 7 HABITS OF HIGHLY EFFECTIVE PEOPLE has been the key to the success of legions of business leaders and individuals the world over.
---
In the more than fifteen years since its publication, the classic The 7 Habits of Highly Effective People has become an international phenomenon with over fifteen million copies sold. Tens of millions of people in business, government, schools, and families, and, most important, as individuals have dramatically improved their lives and organizations by applying the principles of Stephen R. Covey's classic book. The world, though, is a vastly changing place. The challenges and complexity we all face in our relationships, families, professional lives, and communities are of an entirely new order of magnitude. Being effective as individuals and organizations is not longer merely an option--survival in today's world requires it. But in order to thrive, innovate, excel, and lead in what Covey calls the new Knowledge Worker Age, we must build on and move beyond effectiveness. The call of this new era in human history is for greatness; it's for fulfillment, passionate execution, and significant contribution. Accessing the higher levels of human genius and motivation in today's new reality requires a sea change in thinking: a new mind-set, a new skill-set, a new tool-set--in short, a whole new habit. The crucial challenge of our world today is this: to find our voice and inspire others to find theirs. It is what Covey calls the 8th Habit. So many people feel frustrated, discouraged, unappreciated and undervalued--with little or not sense of voice or unique contribution. The 8th Habit is the answer to the soul's yearning for greatness, the organization's imperative for significance and superior results, and humanity's search for its "voice". Profound, compelling and stunningly timely, this groundbreaking new book of next-level thinking gives a clear way to finally tap the limitless value-creation promise of the Knowledge Worker Age. Covey's new book will transform the way we think about ourselves and our purpose in life, about our organizations, and about humankind. Just as The 7 Habits of Highly Effective People helped us focus on effectiveness, The 8th Habit shows us the way to greatness.
---
Beloved by millions, this timeless classic holds the key to all you desire and everything you wish to accomplish. This is the book that reveals the secret to personal wealth.

Countless readers have been helped by the famous "Babylonian parables," hailed as the greatest of all inspirational works on the subject of thrift, financial planning, and personal wealth. In language as simple as that found in the Bible, these fascinating and informative stories set you on a sure path to prosperity and its accompanying joys. Acclaimed as a modern-day classic, this celebrated bestseller offers an understanding of - and a solution to - your personal financial problems that will guide you through a lifetime. This is the book that holds the secrets to keeping your money and making more.
---
James Allen (1864-1912) was an Englishman who retired from the business world to pursue a lifestyle of writing and contemplation. His books are classics in the fields of inspiration and spirituality. Although best known for As a Man Thinketh, he authored several other books that deal with the power of thought including The Path to Prosperity, The Mastery of Destiny, The Way of Peace, and Entering the Kingdom.

Allen's practical philosophy of successful living has awakened millions to the discovery and perception of the truth that they themselves are makers of themselves. Building on the Bible verse. As a man thinketh, so he is, Allen insists that it is within the power of each person to form his own character and create his own happiness.
---
The "Laws of Money" are essential truths. They will propel you to take all the necessary actions you need to take with your money. Suze Orman, America's most trusted personal finance expert, gives you the guidance that will point you in the right direction every time you need to make a decision about your money. Like a compass, the laws of money directs you to safety, security, and prosperity. They give you the ability to define your financial destiny and guide it with your own hands, so you can hold on to what you have and create what you deserve. These laws are as timeless as they are timely.

"The Laws of Money, The Lessons of Life" provides you with the solid financial foundation upon which you can stand, regroup, and build. THE LAWS OF MONEY Law Number 1. Truth Creates Money, Lies Destroy It. Law Number 2. Look at What You Have, Not at What You Had. Law Number 3. Do What Is Right for You, Before You Do What Is Right for Your Money. Law Number 4. Invest in the Known Before the Unknown. Law Number 5. Always Remember: Money Has No Power of Its Own.
---
The Money Book for the Young, Fabulous & Broke

is financial expert Suze Orman's answer to a generation's cry for help. They're called "Generation Debt" and "Generation Broke" by the media - people in their twenties and thirties who graduate college with a mountain of student loan debt and are stuck with one of the weakest job markets in recent history. The goals of their parents' generation — buy a house, support a family, send kids to college, retire in style - seem absurdly, depressingly out of reach. They live off their credit cards, may or may not have health insurance, and come up so far short at the end of the month that the idea of saving money is a joke. This generation has it tough, without a doubt, but they're also painfully aware of the urgent need to take matters into their own hands.



The Money Book

was written to address the specific financial reality that faces young people today and offers a set of real, not impossible solutions to the problems at hand and the problems ahead. Concisely, pragmatically, and without a whiff of condescension, Suze Orman tells her young, fabulous & broke readers precisely what actions to take and why. Throughout these pages, there are icons that direct readers to a special YF&B domain on Suze's website that offers more specialized information, forms, and interactive tools that further customize the information in the book. Her advice at times bucks conventional wisdom (did she just say use your credit card?) and may even seem counter-intuitive (pay into a retirement fund even though your credit card debt is killing you?), but it's her honesty, understanding, and uncanny ability to anticipate the needs of her readers that has made her the most trusted financial expert of her day.

Over the course of ten chapters that can be consulted methodically, step-by-step or on a strictly need-to-know basis, Suze takes the reader past broke to a secure place where they'll never have to worry about revisiting broke again. And she begins the journey with a bit of overwhelmingly good news (yes, there really is good news): Young people have the greatest asset of all on their side - time.
---
Millions of people throughout the world have improved their lives using The Magic of Thinking Big. Dr. David J. Schwartz, long regarded as one of the foremost experts on motivation, will help you sell better, manage better, earn more money, and most important of all, find greater happiness and peace of mind. The Magic of Thinking Big offers useful methods, not empty promises. Dr. Schwartz presents a carefully designed program for getting the most out of your job, your marriage, family life, and your community. He proves that you don't need to be an intellectual or have innate talent to attain great success and satisfaction - but you do need to learn and understand the habit of thinking and behaving in ways that will get you there. This audiobook will give you those secrets!
Believe You Can Succeed and You Will

Cure Yourself of the Fear of Failure

Build Confidence and Destroy Fear




Use Goals to Help You Grow

Think Like a Leader
---
Irrepressible, enlightening and extraordinarily successful. Here's Zig Ziglar presented live during one of his electrifying public seminars. This master motivator has adapted his proven techniques for everyone's use. One of the biggest excuses people don't set goals is they're not sold on the idea. Zig will sell you fast! And convince you that goal-setting is the single most important step you can take on your new road to success. He offers a precise formula for doing just that.

Complete with the inspiration to welcome the risks involved, his strategies for boosting your self-image will carry you to the top. Filled with hilarious anecdotes, encouragement and wisdom, Zig Ziglar is the man everyone would want to invite for dinner. That is precisely the personal style he conveys in How to Get What You Want. You will find a dramatic change in your attitude and achievement once you have encountered the inimitable Mr. Ziglar.
---
Recorded live at that very seminar, See You At The Top amuses, informs, inspires, delights, and motivates as only Zig can. Speaking to you as if you were a guest in his living room, Zig unfolds a proven, unbeatable philosophy for successful living based on self-confidence, traditional values, and uplifting thinking. You'll discover:
The secret to getting everything you want in life

How to be paid more for what you're doing




Easy-to-make changes that will help you feel better about your life

How to shield yourself from negativism

Seven steps you can take to get the most out of life

How to put your subconscious to work to get more of what you want
---
For more than 50 years, in a style that is unquestionably his own, Zig Ziglar has used his quick wit, down-home charm, and abundance of energy to inspire excellence in people throughout the world. In Born to Win, Zig's nonstop passion inspires and informs as Zig speaks to you as if you're sitting front-row center in his sold-out seminar. In Born to Win you'll learn:
To achieve balance by becoming a more complete person in seven key areas of your life

How to develop and maintain a winner's attitude and use it to achieve significant personal growth

How to build stronger professional and personal relationships using your own unique behavioral style

How to become a better leader, parent, and employee by learning the art of effective communication
That's precisely what tens of thousands of people have done who had the fortune to attend Zig Ziglar's 25-year-running and perpetually sold-out Born to Win seminar. Now, you can experience the rewards of his legendary seminar in this time-saving, two-CD program designed inspire a whole new generation of achievers.
---
In Maximum Confidence, Jack Canfield will help you to develop winning habits that will pay off everyday. In this program, he'll show you:
Why you should associate with nourishing, rather than toxic, people.

How, by using your mind, imagination, emotions, body and intuition, you can create a positive focus.

How to rid yourself of anger, guilt, or sadness.

How to use the Total Truth Process to boost your confidence and personal power.

How to eliminate the drain of incomplete tasks.




The importance of celebrating your strengths and affirming your success.

How to adopt the "so what, do it anyway" philosophy.
---
Begin by making your life a work of art. You don't have to be a super-achiever. You don't have to be unusually creative. You don't have to endure great obstacles. According to success expert, Jim Rohn, you don't have to do exceptional things at all. Just do ordinary things exceptionally well. That's The Art of Exceptional Living. There are things you can, should and must do to get your life on track of success. You may not be aware of it, but they are already in your heart. In The Art of Exceptional Living, Rohn provides the ideas and inspiration that lead to unstoppable daily progress. Using his exceptional powers of communication, he helps you through difficult subject matter, and teaches you how to get beyond personal setbacks to begin living according to your own rules. You'll begin by following the strategies of exceptional living, including:
Four major lessons that must be mastered in life

The most common self-imposed limitations and how to deal with them

How to get a miracle going in your life

The foundation of good financial strategy
---
---
Powered by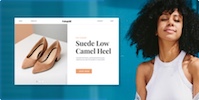 Create your own unique website with customizable templates.