About Kelvin Wong

Kelvin Wong is a millionaire investor, landlord and author. He is an active property investor since 2000 and currently owns a multi-million dollar portfolio of properties in prime areas of Singapore, Malaysia and Australia. Kelvin is financially independent by 39, with his investments generating respectable incomes to sustain his desired lifestyle. He is happily married to Amelia Ng and they have 2 sons. A Dean's List graduate, Kelvin holds a Bachelor of Business degree in Marketing & Management Science and a Diploma in Business Management.

Kelvin has numerous years of corporate and entrepreneurial experiences across a wide spectrum of industries including, information technology, telecommunication, food & beverages, public transportation, and training. His prior career had him holding senior positions as managing director, general manager, marketing director and marketing manager in multinational corporations. Kelvin's previous work experience includes stints in Inchcape, SingTel, SBS Transit and managing his own business entities. He retires from corporate employment in 2007 to manage his own investments.

---
Kelvin is the author of Create Your Destiny. He had contributed articles for the newspapers and his commentaries were published in commercial magazines. Kelvin is being featured in 2 books - So What If You Are Not The CEO? by bestselling author Han Kok Kwang and Hot Ideas Off The Belt, a coffee table book published by IE Singapore. He was also invited for guest appearance on The Wisdom of Wealth radio show hosted in America.

During his stint as a trainer and speaker, Kelvin helped trigger positive changes in the lives of thousands of people who had attended his workshops and seminars. He conducted creative problem-solving programs and other courses for participants at middle to top management levels from government institutions as well as esteemed multinational corporations.

---
As an entrepreneur, Kelvin started a cakes & pastries manufacturing company from scratch and built up businesses involving water purification, food manufacturing, network marketing and training consultancy. He also invested in a chain of Mexican restaurants together with an Italian restaurant located in central area of Singapore. By end 2007, Kelvin sold and ceased his business entities to focus on expanding his property investment portfolio as well as to spend more quality time with his family.


Appearance on Radio Show


The Wisdom of Wealth

radio show hosted in the United States talks about financial topics that impact the lives of people around the world. Kelvin was guest speaker on the radio show where he spoke on

Investing Your Money

. For more on the radio interview, listen to the podcast

here

.
Author of Create Your Destiny


Kelvin's book, Create Your Destiny, was launched in 2003 across all major bookstores in Singapore. His book was listed as one of the Business Bestsellers at Books Kinokuniya the month after.


---

Featured in Book


Kelvin Wong is featured in the book So What If You Are Not The CEO? written by bestselling author Han Kok Kwang. The book was launched in 2007 in Singapore.


---
Connect with Me

---
Powered by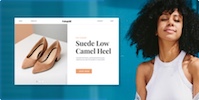 Create your own unique website with customizable templates.